| | |
| --- | --- |
| | MouseOver to Zoom. |
HOME > THERMOFORMING
BOLTARON® THERMOFORMING HAIR CELL BLACK SHEET
Boltaron® 4330 PVC Alloy FAR- and UL-Rated Ultra-High Impact Sheet for Thermoforming
Get Your Online Pricing:
Sanitizing Acrylic and Polycarbonate »
Tips for measuring & cut-to-size policy »

How To Measure and Cut-To-Size Policy |

Close it

Cut-To-Size Items are Non-Returnable!

As per our Shipping and Returns Policy, custom cuts and fabricated parts are non-returnable. If you need an over- or undersized item, note it under "Comments" during Checkout. Cut-to-size orders have an acceptable cut tolerance of 1/8" (0.125"), so clarify if the adjustment is to be made on the (+) or (-) side of the saw blade. Please review our full return and shipping policy here.

Measure Twice, Cut Once

Since custom cuts and fabricated parts are non-refundable, be very careful while measuring your dimensions. As each cut is nominal, even the slightest miscalculation could be costly.

How to Use a Measuring Tape

Extend your tape measure several inches to find the 1 and 2 inch markers. In between the inch markers you'll find 16 equally spaced tick marks.

Measure by counting the increments beyond the nearest inch. As the increments decrease, so does the length of the mark. For example, 1/2" has a bigger mark than 1/4" which has a bigger mark than 1/8". The smallest mark follows at 1/16". Please be aware that some measuring tapes may have even smaller increments.

Features of a Measuring Tape: Sliding End Hook

The sliding end hook is designed for two different types of measurements. An outside measurement (where the hook of the tape hangs over an edge), requires the hook to slide out a bit to account for the thickness of the material. When making an inside measurement (where the hook will push up against a surface), the clip slides in, again, accounting for its thickness. The measuring tape self-adjusts to guarantee an accurate measurement (as far as the tape is concerned).

Sanitizing Acrylic and Polycarbonate Sheet |

Close it

Acrylic and Polycarbonate Sneeze Guards and like products require special care while cleaning and disinfecting. To maintain the optical clarity of sneeze guards and other acrylic or polycarbonate items, use an acrylic or polycarbonate safe cleaner like Novus Plastic Polish #1, Brillianize Plastic Cleaner, or a mild soap solution.

Please reference the following compatible cleaners when DISINFECTING acrylic and polycarbonate items. The use of commonly available commercial alcohol or ammonia-based disinfectants may cause crazing and damage.

Compatible Polycarbonate Disinfectants:

• sBioMed Steriplex SD
• Safetec Surface Wipes
• Contec Healthcare Perodox RTU
• Contec Healthcare PS-911 EB Prostat Sterile Wipes

Compatible Acrylic Disinfectants:

• Pharmacy Grade Hydrogen Peroxide
• Household Bleach
• Isopropyl Alcohol (Water Diluted to 30% Strength)
PVCB0H - Overview



Boltaron® 4330 is an extruded PVC/acrylic alloy UL94 V-0 rated sheet that complies with the most stringent FAA and FAR 25.853(a) requirements. Boltaron® 4330 offers an exceptionally high Izod impact strength of 18 ft-lb/in. for longer service life in aircraft interior components. It features consistent, uniform surface quality, and maintains its wall thickness during thermoforming, even in deep draws and sharp corners. It also offers incredible freedom of design in formability and is available in multiple colors as well as a hair cell or matte finish. Call Interstate Plastics for color and finish options not listed on our website.



Features


Boltaron® applications generally fall into one of three categories: aircraft/aerospace interior parts, electrical housings and panels, and hobbyist applications including gun holsters and knife sheaths. (For aircraft parts larger than 1 sq-ft. requiring an OSU 65/65 rating, ask us about Boltaron® 9815E)

Aircraft Interior Applications:
Instrument panel housings
Class dividers, bulkhead laminates
Galley and lavatory components
Bull noses, gap covers, moldings
Sidewall and kick panels
Window reveals
Electrical Applications:
Equipment enclosures, housings
Medical, analytical equipment
Insulating panels
Hobbyist Applications:
Gun holsters
Knife sheaths
Equipment holders and housings
Exhibits and kiosks
Furniture components
PROPERTY
TYPICAL VALUES
Specific Gravity
1.415
Tensile Strength
5,400 psi
Flexural Strength
9,200 psi
Flexural Modulus
330,000 psi
Izod Impact (notched)
@ 73°F (23°C)
18 ft-lb/in.
Hardness Rockwell
110
Heat Deflection (annealed)
161°F
@ 264 psi
Flammability - UL
V-0, 5VA1
Radiant Panel Flame Spread Index
(0.125 in./3.18 mm gauge)
<10
Flammability
Vertical burn, 60 sec
Vertical burn, 12 sec
FAR RATINGS
FAR 25.853(a)(i) PASS
FAR 25.853(a)(ii) PASS
Material Warnings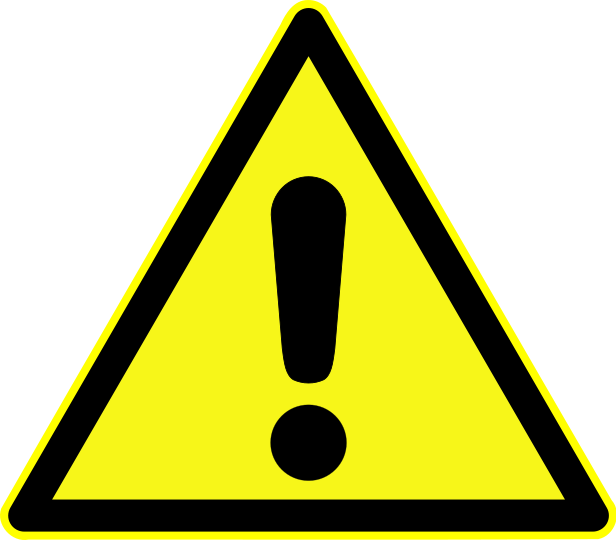 WARNING: This product can expose you to chemicals including Vinyl chloride, CAS 75-01-4, and Ethyl acrylate, CAS 140-88-5, which are known to the State of California to cause cancer. For more information go to www.P65Warnings.ca.gov

Disclaimer: Interstate Plastics makes no representations about any of its products that are modified in any way after they leave its possession, nor do its representations apply when any of its products are improperly used or stored. Each customer of Interstate Plastics bears full responsibility for making its own determination as to the suitability of each material, product, recommendation or advice provided by Interstate Plastics. Each customer of Interstate Plastics must identify and perform all tests and analyses necessary to assure that its finished parts incorporating materials from Interstate Plastics will be safe and suitable for use under end-use conditions.
| | | | |
| --- | --- | --- | --- |
| | | | |