| | |
| --- | --- |
| | MouseOver to Zoom. |
You Might Also be Interested In
POLYCARBONATE TWINWALL | CLEAR
POLYCARBONATE TWINWALL | RED
POLYCARBONATE TWINWALL | ICE (OPAL)
POLYCARBONATE TWINWALL | BRONZE
POLYCARBONATE TWINWALL | BLUE
HOME > POLYCARBONATE > POLYCARBONATE TWINWALL
POLYCARBONATE TWINWALL | GREEN
Twinwall | Green Polycarbonate Sheet, PolyGal®
Get Your Online Pricing:
Sanitizing Acrylic and Polycarbonate »
Tips for measuring & cut-to-size policy »

How To Measure and Cut-To-Size Policy |

Close it

Cut-To-Size Items are Non-Returnable!

As per our Shipping and Returns Policy, custom cuts and fabricated parts are non-returnable. If you need an over- or undersized item, note it under "Comments" during Checkout. Cut-to-size orders have an acceptable cut tolerance of 1/8" (0.125"), so clarify if the adjustment is to be made on the (+) or (-) side of the saw blade. Please review our full return and shipping policy here.

Measure Twice, Cut Once

Since custom cuts and fabricated parts are non-refundable, be very careful while measuring your dimensions. As each cut is nominal, even the slightest miscalculation could be costly.

How to Use a Measuring Tape

Extend your tape measure several inches to find the 1 and 2 inch markers. In between the inch markers you'll find 16 equally spaced tick marks.

Measure by counting the increments beyond the nearest inch. As the increments decrease, so does the length of the mark. For example, 1/2" has a bigger mark than 1/4" which has a bigger mark than 1/8". The smallest mark follows at 1/16". Please be aware that some measuring tapes may have even smaller increments.

Features of a Measuring Tape: Sliding End Hook

The sliding end hook is designed for two different types of measurements. An outside measurement (where the hook of the tape hangs over an edge), requires the hook to slide out a bit to account for the thickness of the material. When making an inside measurement (where the hook will push up against a surface), the clip slides in, again, accounting for its thickness. The measuring tape self-adjusts to guarantee an accurate measurement (as far as the tape is concerned).

Sanitizing Acrylic and Polycarbonate Sheet |

Close it

Acrylic and Polycarbonate Sneeze Guards and like products require special care while cleaning and disinfecting. To maintain the optical clarity of sneeze guards and other acrylic or polycarbonate items, use an acrylic or polycarbonate safe cleaner like Novus Plastic Polish #1, Brillianize Plastic Cleaner, or a mild soap solution.

Please reference the following compatible cleaners when DISINFECTING acrylic and polycarbonate items. The use of commonly available commercial alcohol or ammonia-based disinfectants may cause crazing and damage.

Compatible Polycarbonate Disinfectants:

• sBioMed Steriplex SD
• Safetec Surface Wipes
• Contec Healthcare Perodox RTU
• Contec Healthcare PS-911 EB Prostat Sterile Wipes

Compatible Acrylic Disinfectants:

• Pharmacy Grade Hydrogen Peroxide
• Household Bleach
• Isopropyl Alcohol (Water Diluted to 30% Strength)
POLEE SW - Overview



Green polycarbonate twinwall sheet from Interstate Plastics provides an endless range of glazing and roofing applications, for extreme weather conditions, and is known for its light-transmitting and reflective qualities. Twinwall is attractive, durable, easy to install, and has the impact resistance and UV protection to withstand anything you can throw at it. Twinwall's notorious double paneled sheets serve to trap air, therefore increasing the product's insulation strength. Insulation properties will increase depending on the material's thickness.

Twinwall's surface is protected from the degradation effects of UV radiation by a proprietary co-extrusion process. Beneficial infrared light passes through the material promoting an ideal growth environment. UV-resistant Twinwall is twelve times lighter versus glass and the resins comprising the material are specially developed for excellent flame retardant properties.

Note: We recommend only using Interstate Plastics' Aluminum Vent Tape with twinwall and multi-wall polycarbonate. 6mm (.236") and 8mm (.315") wall should be used with 1"x108' tape. 10mm (.394") and 16mm (.630) wall should be used with 1.5"x108' tape.







Twinwall Accompanying Parts Guide:
Working with Polycarbonate Twinwall
Preparing the Sheets
Remove the grey protective film.
Fold back the printed sheet protection film 10 cm. on each side.
Attach ventilating edge tape to the lower edge and sealed edge tape to the upper edge.
Preparing the End Profiles
Use a metal saw to cut the aluminum edge profiles into pieces matching the width of sheets to which they will be attached.
Drill drainage channels to allow for the flow of condensed water along the profiles used for the bottom section of the building's roof.
Attach the edge profile to the sheet within the short side on the top of the sheet.
Preparing the HPC Connecting Profiles
Cut the base profile and the cap to the length required. For curved roof buildings, cut the connecting profile cap 2 cm longer than the base.
To anchor to non-metal structures, drill 7 mm holes 50 cm apart in the base for the beam structure or according to the position of the purlins.
Installation Instructions for Roofing a Beamed Structure
Step 1: Use screws to attach the base connecting profiles to the roof beams. Make sure that screws do not bend, tear or exert excessive pressure on the profile.
Step 2: Place the sheet on the top of the base profile support edges, with the side covered by the printed protective film facing upwards.
Step 3: Slide the base under the sheet and attach it to the beam.
Step 4: Place the side spacer profile onto the roof beam and attach the cap to the base by hammering into place with a rubber mallet.
Steps 5 to 7: Continue adding sequentially, a sheet (step 5), a base connecting profile (step 6) and a cap (step 7) until reaching the end of the building. After completing installation, remove all the printed protective film from the sheets.
How to Clean Polycarbonate Sheet
General Cleaning
1. Rinse surface with warm water to loosen preexisting dust, dirt and grime.
2. Gently wash surface with a mild soap and a soft microfiber cloth or sponge.
3. Rinse thoroughly with lukewarm water. Dry completely with a soft, dry cloth.
Removing Oil and Tar
1. Rinse with warm water to loosen preexisting dust, dirt and grime.
2. Gently rub the surface with a 50/50 isopropyl alcohol and water mixture using a soft, non-abrasive cloth.
3. Immediately rinse material with water and dry using a soft, dry cloth.
Removing Heavy Markings (e.g. graffiti, paint, marker, inks, glazing components)
1. Rinse with warm water to loosen preexisting dust, dirt and grime.
2. Gently rub the surface with Naphtha VM&P grade, isopropyl Alcohol, or butyl cellosolve, using a soft, non-abrasive cloth.
Removing Adhesive-Backed Labels
1. Stubborn adhesives can be removed using isopropyl alcohol, Naphtha VM&P grade or kerosene.
Removing Scratches
1. Deep scratches and gouges made by sharp objects such as keys, screwdrivers and knives cannot be repaired.
2. Fine scratches can be cosmetically hidden by using our Novus 2, followed by a polishing agent such as Novus 1.
Special Note: Always rinse edges of polycarbonate with generous amounts of warm water, as the edges of polycarbonate sheet are not protected with an abrasion and chemical resistance hard coating.
Planning and Creativity
Planning
In good architectural planning elements of the environment in which the structure will be placed must be taken into account. In outstanding architectural planning, the environment becomes an integral part of the structure.

Creativity
Twinwall Polycarbonate sheeting harnesses nature to create the interior atmosphere by enlisting nature's qualities for the creative process. Realizing that the creative process in building depends on the ability to adapt the materials for the design concept, Polycarbonate Twinwall offers architects a raw material that can bring many architectural and design projects to fruition.
Polycarbonate Wind Load Charts
These charts show wind loads and sheet deflection that should be taken into account when designing a covering. Use of the graph indicators is quick and easy, and is intended to provide information of a type generally acceptable in civil engineering. Each chart provides data for 3 different sheet widths with the maximum proportional deflection being 1:20 or 5% of the specific width.

The right-hand area, where the curves become more horizontal, measures specifically and only sheets clamped at 2 sides. The left-hand area measures specifically sheets glazed in frames with supports perpendicular to the sheet ribs. For structures built in areas with variance in meteorological conditions, the use of adequate safety factors is recommended in order to reduce risks.

The data and information in this section is given in good faith but only as basic technical support for engineers of various structures. In no way can this information be substituted for the responsibility and liability of the designing engineer of a structure as determined by law. The information pertains to the roofing material only and does not in any way determine the strengths required in a supporting structure or in various glazing systems.
---
Polygal Standard 8 mm (5/16") sheet
Polygal Standard 10 mm (3/8") sheet
Polygal Standard 16 mm (5/8") sheet
Titan 10 mm (3/8") sheet
Titan 16mm (5/8") sheet
Selectogal (RFX) 16mm (5/8") sheet
Thermogal 25mm (1") sheet
Thermogal 32mm (1 1/4") sheet
Thermogal 35mm (1 3/8") sheet
Triple - Clip 16mm (5/8") Panel
Features
Highly Flexible, Virtually Unbreakable
Extreme Durability & Impact Resistance
UV Protected from the Elements
Easy to Machine and Install
High Light Transmission
Multiple Colors Available
Flame Retardant
Transparent up to 2" thick with great light transmission
Wide temperature operating range (-40°F to 280°F)
Cutting

can be done on a standard circular, jig, or table saw with a blade having 8-12 teeth per inch. Thinner gauges can be cut with a box knife.

Drilling

is performed with standard wood drill bits.

Trim

with a standard box cutting knife.

Bending

is done by cold forming along the direction of the flutes. Bending guides are available.

Bonding

("gluing") can be done with Weld-On 55 adhesive.

Material Warnings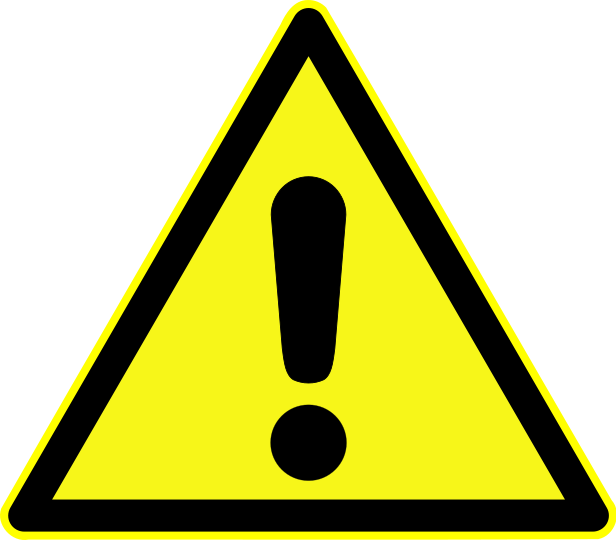 WARNING: This product can expose you to chemicals including Bisphenol A, CAS 80-05-7 , which are known to the State of California to cause birth defects or other reproductive harm. For more information go to www.P65Warnings.ca.gov.

Disclaimer: Interstate Plastics makes no representations about any of its products that are modified in any way after they leave its possession, nor do its representations apply when any of its products are improperly used or stored. Each customer of Interstate Plastics bears full responsibility for making its own determination as to the suitability of each material, product, recommendation or advice provided by Interstate Plastics. Each customer of Interstate Plastics must identify and perform all tests and analyses necessary to assure that its finished parts incorporating materials from Interstate Plastics will be safe and suitable for use under end-use conditions.
| | | | |
| --- | --- | --- | --- |
| | | | |