A Hot Air Solution for Reducing Costs and Downtime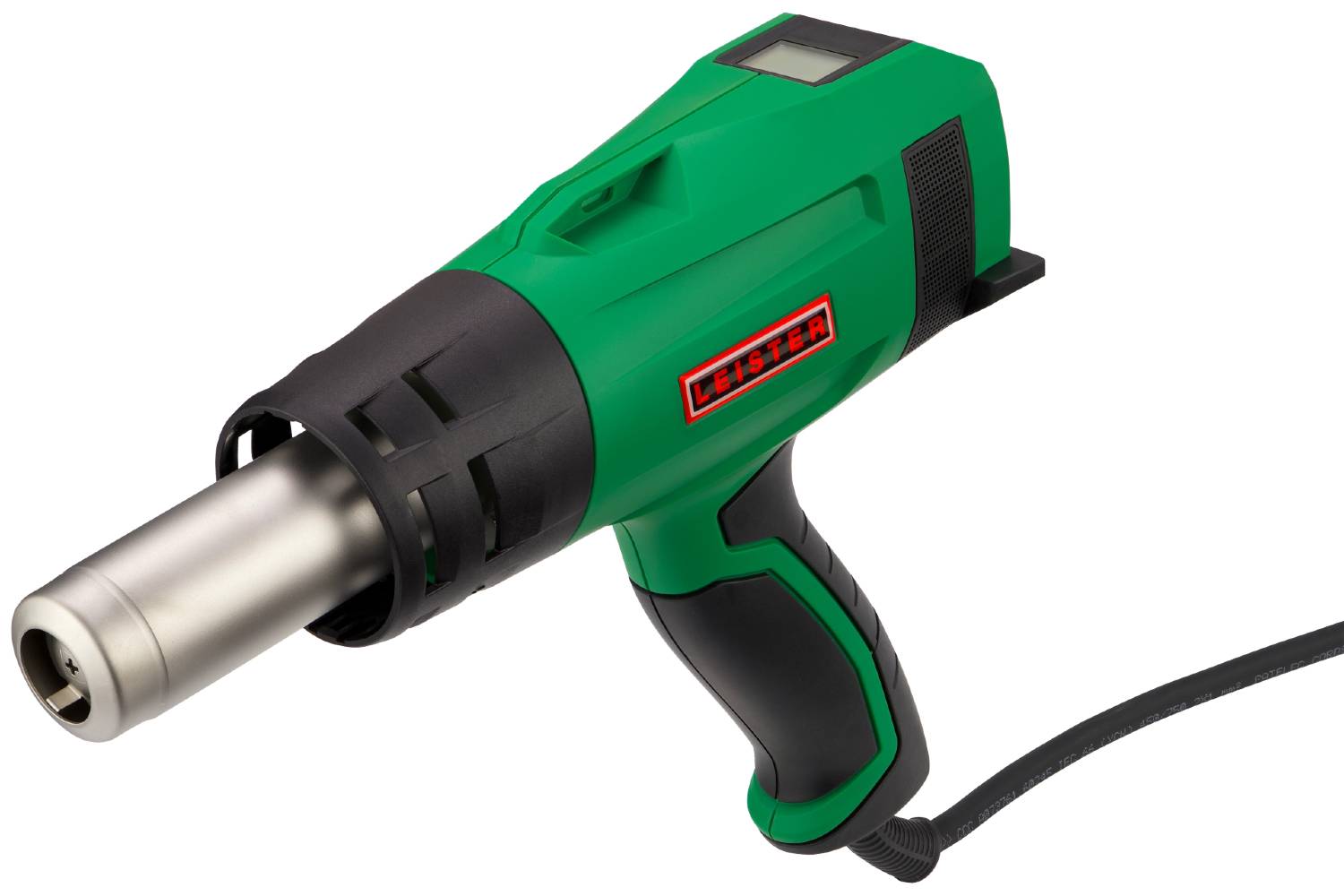 The construction and plastic fabrication industries rely on hot air fabrication tools and plastic welders built with parts that will eventually wear out or require replacing. Interstate Advanced Materials adds the Leister® Solano AT, a brushless industrial heat gun for fabricators and builders looking to reduce costs and potential downtime on the job.
Shop Hot Air Tools & Accessories »
The Leister® Solano AT is a high-performance heat gun equipped with a brushless motor that removes the need to replace worn-out brushes and extends its service life by up to 10,000 working hours. Light, quiet, and durable, the Solano AT has a full suite of features geared toward customizability and comfort, including Eco-Mode for customizable power management, configurable air flow limit and temperature values, and an ergonomic grip.
The Solano AT provides multi-level protection against overheating with its active cooldown function, configurable restart protection, and installable burn protection. An intelligent temperature controller ensures consistent performance. The Solano AT's Near-Field Communication (NFC) interface allows configurable parameters such as Eco-Mode or temperature curve calibration to be transferred through the myLeister smartphone application.
The Leister® Solano AT's applications are nearly unlimited. Use it for cable shrinking, color removal, foil shrinking, plastic forming, plastic tank fabrication, vehicle wrapping and body upholstering, floor laying, protective cover welding, soldering and desoldering, welding inflatable plastics, and more.
Interstate Advanced Materials carries a selection of plastic welders, tips, and accessories in addition to the Solano AT. Builders and plastic fabricators looking to save on material costs can save 30%+ on their material purchases with an Interstate Advanced Materials membership. To learn more about the Leister® Solano AT or other hot air tools and how they may provide an excellent solution for all your plastic welding needs, call a material expert at 800-742-3444.
Interstate Advanced Materials is a full-line distributor of sheet, rod, tube, bar, film, profile, and accessories, tools, and care products. With 10 locations nationwide and an online sales and support team, Interstate Advanced Materials provides full sheets and pallets, simple cut-to-size service, and complex CNC manufacturing. Interstate Advanced Materials is known for its reputation of selling high-quality products, providing excellent customer service, and superior technical support. Our products and services are available using the safe, secure, and convenient purchasing system on the Interstate Advanced Materials website. For instant help, we're always a phone call away at (800) 742-3444.
---