ABS Provides Balance of Machinability and Toughness for Automotive Components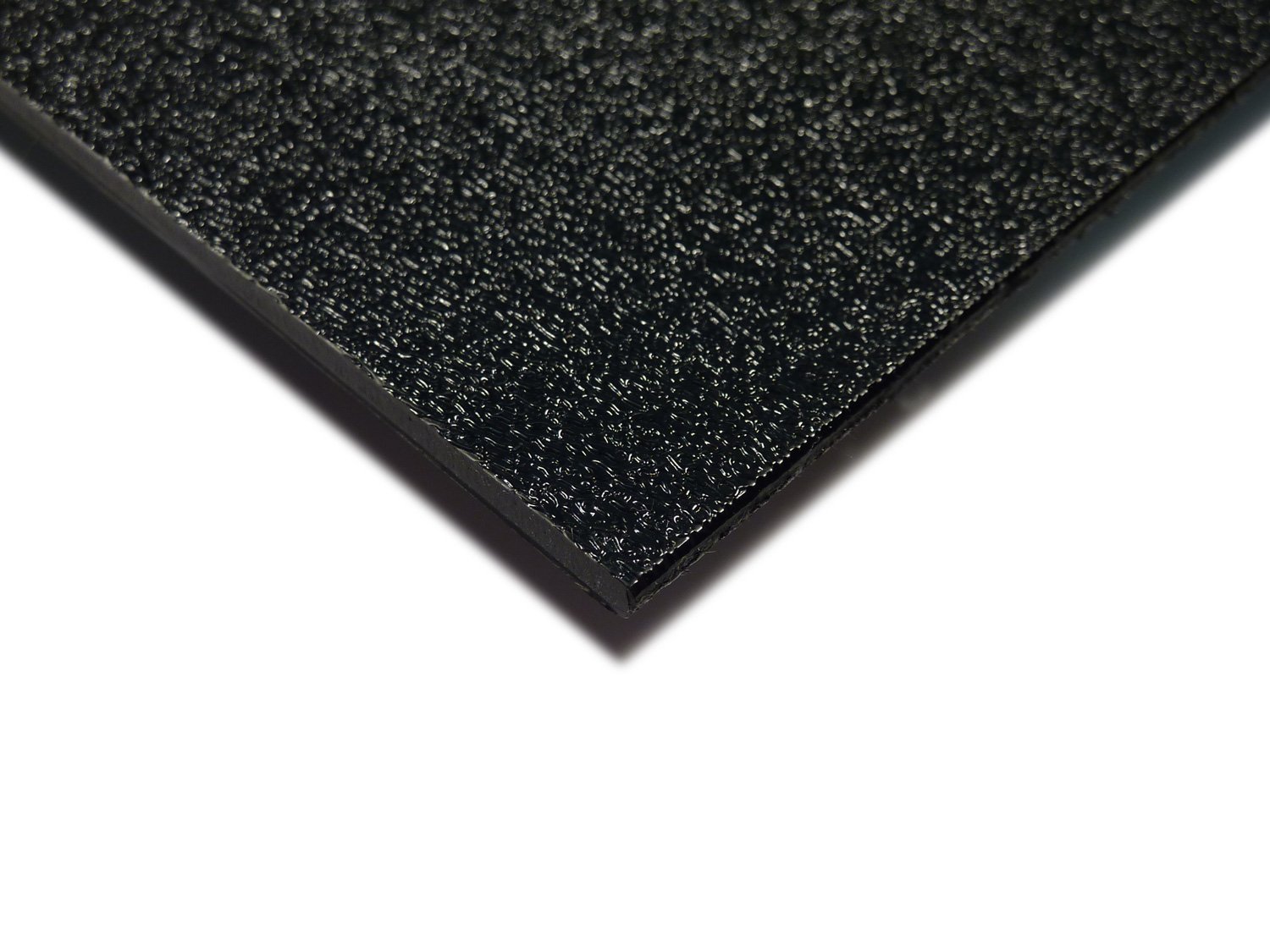 Automotive enthusiasts install performance gauges such as advanced speedometers and tachometers in their cars for instant insight into their vehicle's vitals. To keep these critical monitoring devices from detaching during the drive, instrument gauge clusters made from sturdy materials are required. Easy machinability and high impact resistance make ABS plastic an ideal material for custom gauge clusters.
Nic Baumer is the mechanic, machinist, and auto aficionado behind the Youtube channel Tireside that showcases his innovative car solutions. In one of his segments called "Garage Talk," he created a custom gauge cluster out of ABS for his own car.
Nic required a solution that was durable, easy to fabricate, and budget-friendly so his viewers could build the gauge cluster themselves. Having seen success with ABS in past projects like a front splitter and rear diffuser, Nic selected a 3/16" sheet of ABS plastic for the custom gauge cluster.
"It's really strong, it holds very good memory under normal heat conditions, and it lasts a long time too," he remarked. Nic particularly liked how the different textures on ABS fit his project so well. The smooth side of the ABS sheet made it easy to attach the module to his dashboard, while the textured side gave the car's interior a unique aesthetic.
The gauge cluster was a perfect fit for Nic's car due to his precise measurements and ABS's ease of machinability. "It's so easily workable and you don't have to get it super hot to get it to the form temperature," he explained. "You can put nice tight bends in it without cracking."
Interstate Advanced Materials offers a variety of material solutions for automotive applications including the ABS sheet featured by Nic Baumer. To learn more about ABS or other automotive solutions, talk with a material expert today at (800) 742-3444.
Interstate Advanced Materials is a full-line distributor of sheet, rod, tube, bar, film, profile, and accessories, tools, and care products. With 10 locations nationwide and an online sales and support team, Interstate Advanced Materials provides full sheets and pallets, simple cut-to-size service, and complex CNC manufacturing. Interstate Advanced Materials is known for its reputation of selling high-quality products, providing excellent customer service, and superior technical support. Our products and services are available using the safe, secure, and convenient purchasing system on the Interstate Advanced Materials website. For instant help, we're always a phone call away at (800) 742-3444.
---