Craft Plastic Mirror in New Vibrant Colors for Creative Design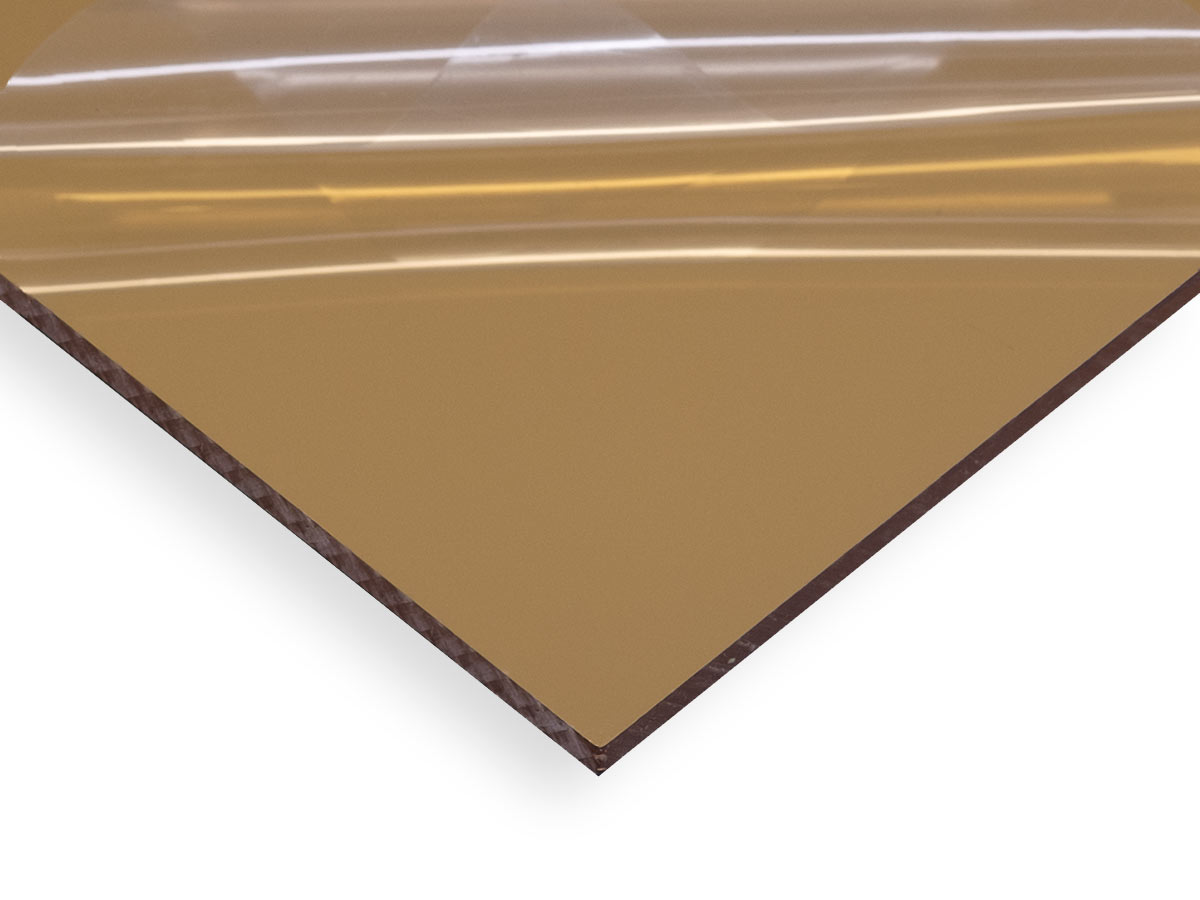 Craft plastics like extruded acrylic mirror feature the reflectiveness of glass mirrors without its weaknesses. Interstate Advanced Materials now offers reflective extruded acrylic mirror sheet in a selection of new vivid colors for custom projects.
Extruded acrylic mirror sheet is a reflective material available in multiple colors. It features similar properties to acrylic, including its excellent resistance to sunlight and weathering and low water absorption. Crafters and designers choose acrylic mirror over glass for its light weight, flexibility, and superior resistance to impacts while providing comparable reflective properties. Its enhanced durability reduces the risk of shattering, making it safer for use in environments that see higher foot traffic or areas where accidental impacts may be a concern. Like cast acrylic sheet, extruded mirror acrylic is compatible with CO2 laser cutters, allowing for precise and intricate designs, patterns, and engravings. However, it cannot be formed using heat.
Crafters, designers, and hobbyists use extruded acrylic mirror sheet to replace glass in many applications and custom projects. Acrylic mirror adds reflective flair to Point-of Purchase (POP) displays, interior design pieces, reflective decorations, jewelry, and modern art pieces, allowing them to stand out and catch the eye of prospective customers and admirers. Acrylic mirror sheet also sees use in indoor and outdoor signage, child play areas, as decorative elements in restaurants and venues, and in display cases.
Interstate Advanced Materials features a wide selection of reflective, glitter, and marble acrylic sheet in a variety of colors and opacities. Crafters and designers interested in reducing material costs can save 30%+ on craft plastics and other laser compatible materials with an Interstate Advanced Materials membership. Find out more about extruded acrylic mirror and its unique properties by calling a material expert at (800) 742-3444.
Interstate Advanced Materials is a full-line distributor of sheet, rod, tube, bar, film, profile, and accessories, tools, and care products. With 10 locations nationwide and an online sales and support team, Interstate Advanced Materials provides full sheets and pallets, simple cut-to-size service, and complex CNC manufacturing. Interstate Advanced Materials is known for its reputation of selling high-quality products, providing excellent customer service, and superior technical support. Our products and services are available using the safe, secure, and convenient purchasing system on the Interstate Advanced Materials website. For instant help, we're always a phone call away at (800) 742-3444.
---