Glitter Acrylic Sheet Provides Decorative Elements for Jewelry, Displays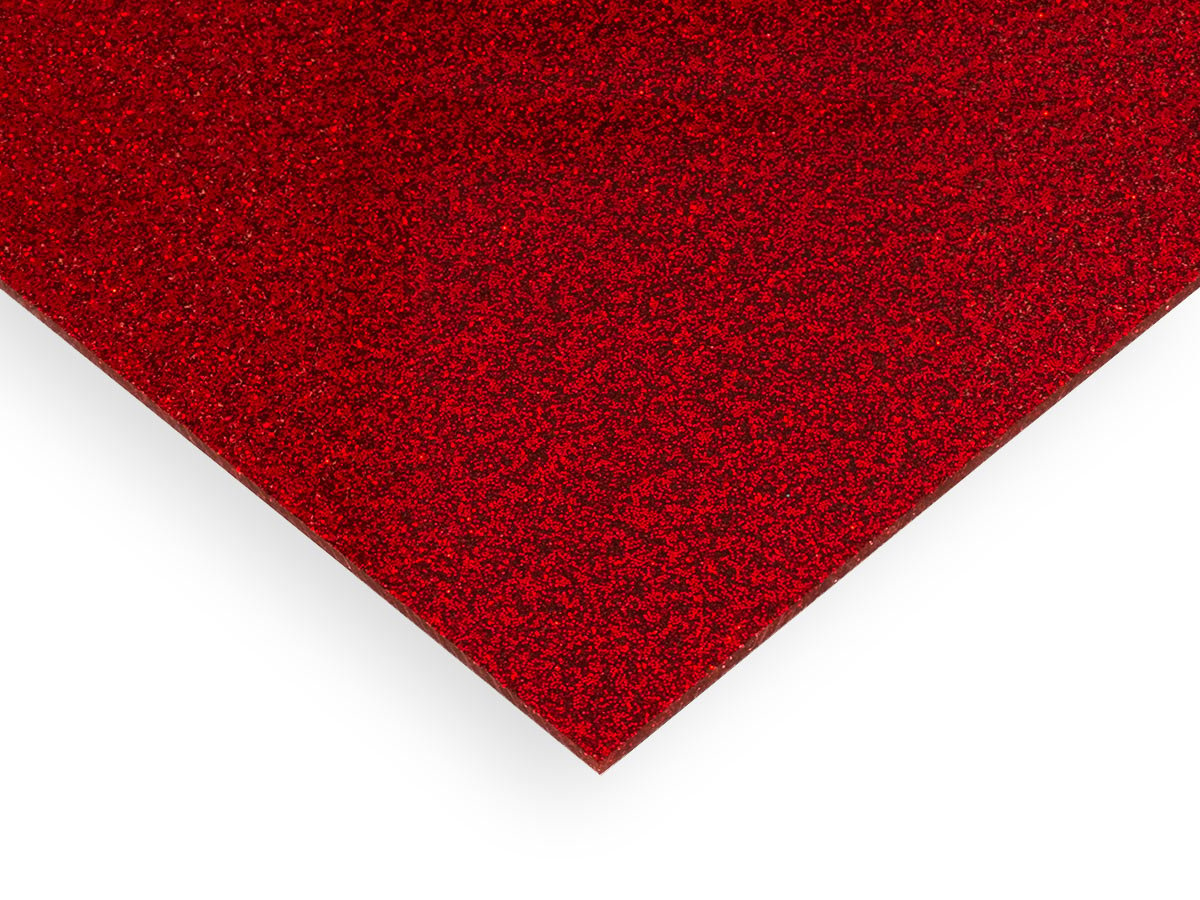 Jewelry makers, hobbyists, crafters, and display designers are always on the lookout for aesthetically pleasing materials that could serve as inspiration for their next project or help put the finishing touches on their current one. One such material is acrylic plastic, which has long been a favorite of hobby enthusiasts and designers – from the many available colors of cast acrylic sheet to acrylic mirrors, acrylic is a popular material for creating durable and attractive products and displays. To provide more choice for designers and crafters, Interstate Advanced Materials expands its selection of acrylic products with glitter cast acrylic sheet.
Glitter acrylic sheet is made from a combination of clear cast acrylic and glitter particles. The result is a mostly opaque, colorful sheet with the eye-catching look of glitter that shares many of the same properties as cast acrylic. Glitter acrylic is UV resistant and can weather exposure to sunlight for prolonged periods of time. Like cast acrylic, it's also rigid and more impact resistant than glass, making it a good design choice for displays or installations in populated areas that see high traffic. Glitter acrylic sheet is easily formed and fabricated - it may be laser cut, glued, and hot air welded into jewelry and custom parts for crafts and displays.
The applications for glitter acrylic sheet are limited only by the imagination. In addition to jewelry and point-of-purchase displays, glitter acrylic is used as a decorative elements of furniture, signage, artistic window panes, and more.
Interstate Advanced Materials carries seven different colors of glitter acrylic, with pre-cut sizes and custom cut-to-size options available. Save up to 30%+ on glitter acrylic sheet and other materials with an Interstate Advanced Materials membership. To hear more about glitter acrylic and its eye-catching properties, talk to a material expert at (800) 742-3444.
Interstate Advanced Materials is a full-line distributor of sheet, rod, tube, bar, film, profile, and accessories, tools, and care products. With 10 locations nationwide and an online sales and support team, Interstate Advanced Materials provides full sheets and pallets, simple cut-to-size service, and complex CNC manufacturing. Interstate Advanced Materials is known for its reputation of selling high-quality products, providing excellent customer service, and superior technical support. Our products and services are available using the safe, secure, and convenient purchasing system on the Interstate Advanced Materials website. For instant help, we're always a phone call away at (800) 742-3444.
---