Interstate Plastics to Highlight Medical Performance Solutions at MD&M West 2020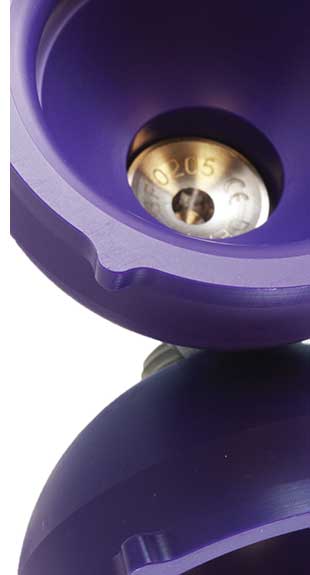 SACRAMENTO, Calif., Jan. 9, 2020 Interstate Plastics material solutions for healthcare industries and medical applications will be on full display, February 11-13, at the Medical Design & Manufacturing (MD&M) West 2020 convention, Booth 237 in Hall E. Interstate Plastics medical division will be available to discuss their line of performance solutions during the entirety of the MD&M trade show at the Anaheim Convention Center, 800 W. Katella Avenue, Anaheim, CA 92802.
Attendees may register for the convention online, and visit booth #237 between 9:00 AM and 5:00 PM on all three days of the show. Interstate Plastics will be highlighting advancements, continued research, and development in medical-grade plastics and the Company's growing range of orthopedic applications for the healthcare and medical industries.
Interstate Plastics will discuss high-performance biocompatible plastics, including Radel PPSU, Ultem PEI, medical-grade acetal, heat stabilized polypropylene, UHMW-PE, PEEK, and gamma stabilized polycarbonate, to name a few.
Representatives from Interstate Plastics' medical division will be available to provide a comprehensive overview of the Company's complete line of medical-grade plastics for surgical instruments, diagnostic equipment, dialysis units, drug delivery systems, surgical carriers, caddies and trays, dental equipment, healing caps, sizing trials, provisional knee trials, heads and cups for hip implants, impactor applications, medical instruments, and other medical devices.
Interstate Plastics medical material solutions are FDA, USP Class VI, and ISO 10993 certified, and include a variety of plastics and composites with a radio opacifier (XRO), which are x-ray opaque for clear visibility of a component on fluoroscopy and x-rays, helping to address new challenges created by minimally invasive and image-guided surgery. Interstate Plastics also offers a variety of cleanroom solutions, including FM4910 and UL94 V-0 compliant materials.
Interstate Plastics works closely with manufacturers to provide lot and batch traceability. All test data is made available for materials, including FDA compliance, biocompatibility, resistance to sterilization, as well as thermal, electrical, chemical resistance, and mechanical properties.
Interstate Plastics is a full-line distributor of plastic sheet, rod, tube, bar, film, and profiles, as well as plastic accessories, tools, and care products. With 10 locations nation-wide and an online sales and support team, Interstate Plastics provides full sheets and pallets, simple cut-to-size, and complex CNC manufacturing. Interstate Plastics is known for selling high-quality products, providing excellent customer service, and superior technical support. All of our products and services are available using the safe, secure, and convenient purchasing system on the Interstate Plastics website. For instant help, we're always just a phone call away at (888) 768-5759.
---