Roger M.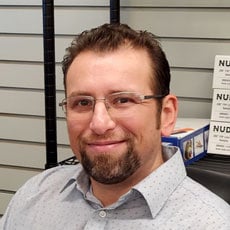 Aaron J.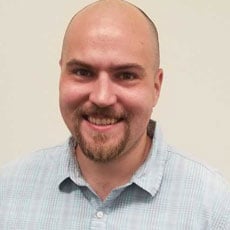 Roger has 9+ years with Interstate Plastics in sales/operations development. At California State University of Sacramento his emphasis was Operations Management. In his free time, he likes to travel with his beautiful wife and dogs.

---
Aaron has 6+ years of Industrial Plastics experience with Interstate Plastics with IAPD Level 2 Plastics Certification. He graduated from UC Davis with a BA in Economics in 2011 and an MFA in Creative Writing from SFSU in 2017. He enjoys spending time with family, cooking, reading, and gardening.

---
Christopher I.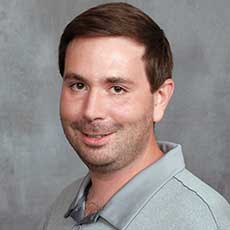 Dennis G.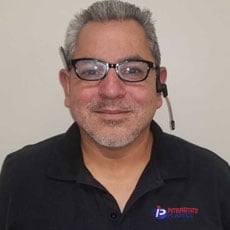 Chris has been a member of the Interstate Plastics marketing department since 2011. Chris's expertise runs the gamut from web development to copywriting and digital marketing. In his spare time, Chris avidly loves snowboarding, backpacking, off-roading, auto racing, and traveling.

---
Dennis enjoys providing top notch sales and customer service for Interstate Plastics employees. In his free time he enjoys spending time with his family, playing golf, barbecuing and watching sports.
---
Joe C.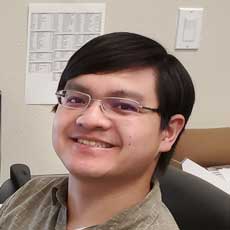 Jon G.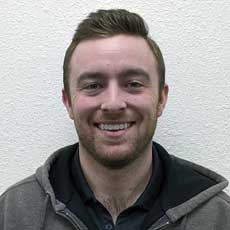 Joe joined the Interstate Plastics team in 2019. With expertise in web development and marketing, he is dedicated to his work and is always looking for ways to hone his skills. When his head isn't glued to a computer monitor, Joe enjoys relaxing with his family in his free time.
---
Jon joined the Interstate Plastics E-Commerce team in August 2020 with 3 years of outside sales experience. He has a passion for all things sports and spends most of his free time watching or playing them.
---
Marcus V.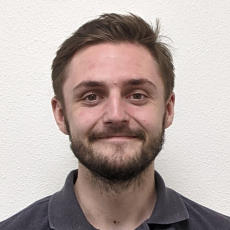 Tiffany M.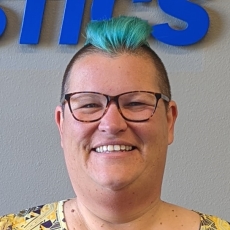 Marcus joined the Interstate Plastics team in September of 2021. He graduated from CSU Chico in 2017 where he studied Finance. In his free time he enjoys watching sports, reading, video games, and riding his bike.
---
Tiffany joined the Interstate Plastics E-Commerce team in March 2022 with over 15 years of customer service experience. She loves baseball and enjoys going to River Cats & SF Giants games with her family & friends. Tiffany is also an animal lover and loves cuddling her pets.
---
Jenny N.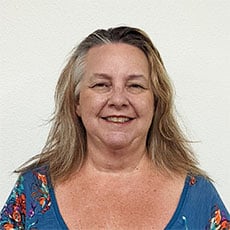 Matthew T.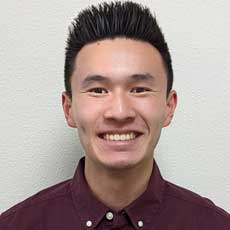 Jenny joined the team in 2022 and enjoys antiquing, camping, going on jeep runs, and riding her beach cruiser. She has been happily married to her husband for 32 years.
---
Matthew joined the Interstate Plastics marketing team in June of 2022. He graduated from California State University, Long Beach in 2022 with honors where he studied marketing and economics. Matthew likes to spend his free time exercising and hanging out with friends.
---
Jeff S.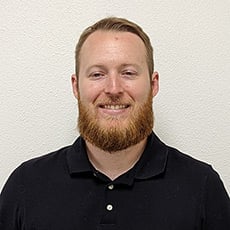 Jeff is a graduate of UC Davis with years of sales, administrative, and customer service experience. When not working, Jeff enjoys traveling, reading, and spending time with his girlfriend and their dog Hank.
---
Offices/Warehouses
With locations nationwide, we are eager to serve you, showcase our products, and provide you a solution in plastic.
Sacramento, CA
330 Commerce Circle
Sacramento, CA 95815
(916) 422-3110
(916) 422-1608 Fax
Austin, TX
3714 Bluestein Dr. Suite 790
Austin, TX 78721-3652
(512) 386-7422
(512) 386-7433 Fax
Boise, ID
2201 South Centurion Place
Boise, ID 83709
(208) 322-4400
(208) 322-4401 Fax
Hayward, CA
30984 Santana St.
Hayward, CA 94544
(510) 483-4341
(510) 483-4350 Fax
Seattle, WA
22435 68th. Ave. South
Kent, WA 98032
(253) 395-4885
(253) 395-0535 Fax
Birmingham, AL
288 Snow Drive
Birmingham, AL 35209
(205) 620-9500
(205) 620-9900 Fax
Des Moines, IA
4355 112th Street
Urbandale, IA 50322
(515) 276-5145
(515) 276-6250 Fax
Los Angeles, CA
15619 Blackburn Ave.
Norwalk, CA 90650
(562) 803-5599
(562) 803-6968 Fax
Internet Sales
330 Commerce Circle
Sacramento, CA 95815
(916) 679-5146


[email protected]




Portland, OR
13145 NE Airport Way. Bldg. 14
Portland, OR 97230
(503) 251-0835
(503) 251-1029 Fax
---