Polycarbonate Multiwall Provides Unbreakable Protection for Homes, Businesses During Hurricanes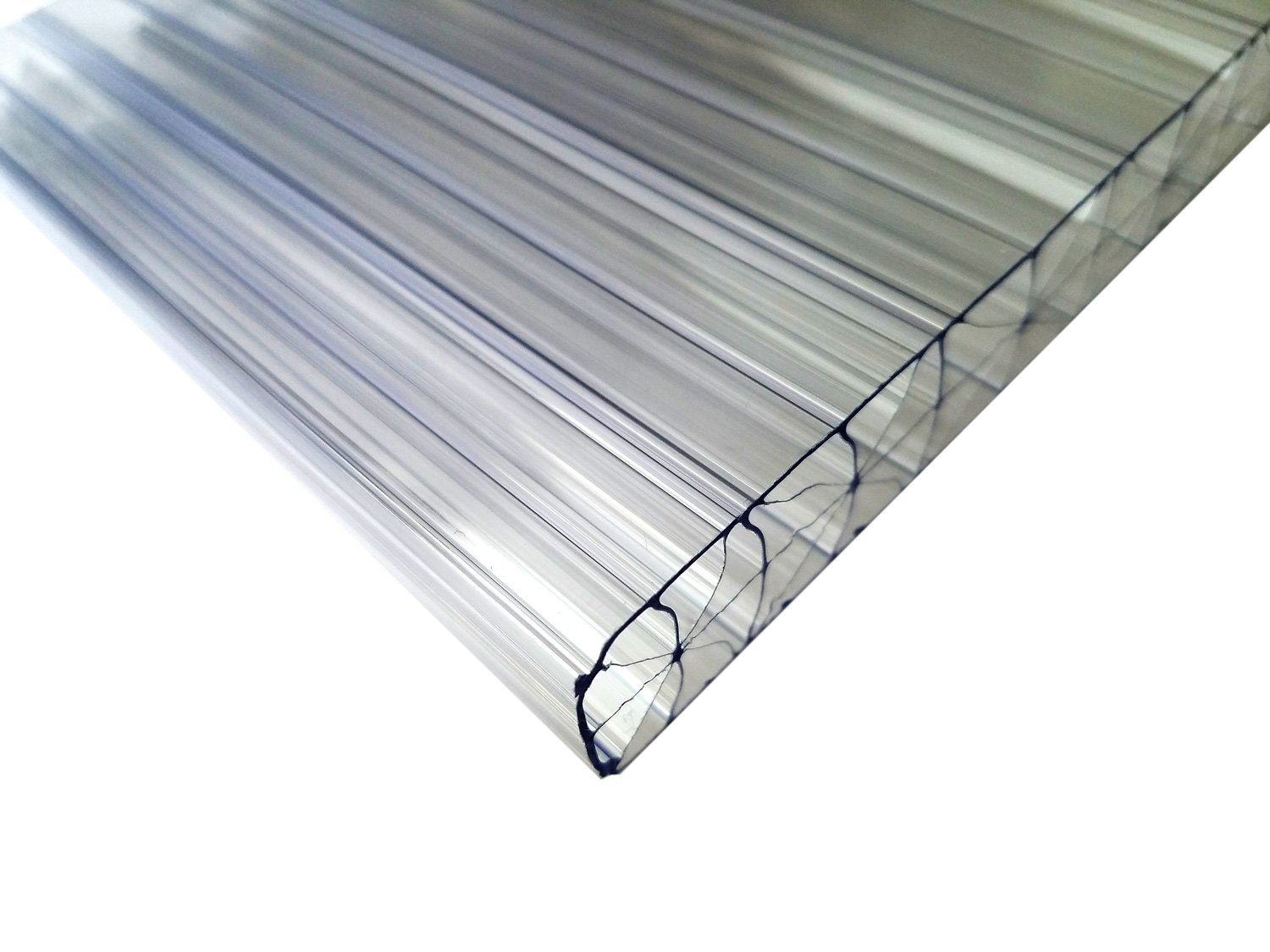 Hurricane season brings immediate concerns to homeowners and business owners alike. Damage to windows and doors from debris or hurricane force winds are threats that cannot be ignored, but can be prepared for. Interstate Advanced Materials offers polycarbonate storm panels and all-in-one storm panel installation kits to aid home and business owners in safely protecting their properties from potential hurricane damage.
Storm panels are made from virtually unbreakable reinforced double co-extruded polycarbonate multiwall. When properly installed over windows and doors, polycarbonate storm panels will protect against debris, hurricane force winds, and general severe weather patterns. RDC storm panels have successfully passed the Miami Dade County hurricane test for enduring large missile impacts as well as simulated hurricane force wind tests with winds up to 170 mph.
Hurricane storm panels are removable and may be placed safely in storage after the storm has passed or once hurricane season has ended. A rinse using a soft cloth or sponge with clean water and mild soap or detergent is recommended before storing the panels. Abrasive cleaners may damage the panel and should be avoided. Once rinsed, the storm panels should be dried using a non-abrasive cloth and stored in a dark, dry area with no direct sunlight.
Hurricane storm panels are meant for use during severe weather or hurricanes. They should be installed prior to the storm's arrival to cover all glass windows and doors where damage from hurricanes is a concern. Polycarbonate storm panels are suitable for use in residential buildings as well as businesses.
Interstate Advanced Materials offers storm panel protection for windows and doors in individual sheets, all-in-one installation kits, and cut-to-size options. Save 30%+ on polycarbonate storm panels and other materials with an Interstate Advanced Materials membership. To hear more about how polycarbonate storm panels protect homes and businesses from hurricane damage, speak to a material expert at (800) 742-3444.
Interstate Advanced Materials is a full-line distributor of sheet, rod, tube, bar, film, profile, and accessories, tools, and care products. With 10 locations nationwide and an online sales and support team, Interstate Advanced Materials provides full sheets and pallets, simple cut-to-size service, and complex CNC manufacturing. Interstate Advanced Materials is known for its reputation of selling high-quality products, providing excellent customer service, and superior technical support. Our products and services are available using the safe, secure, and convenient purchasing system on the Interstate Advanced Materials website. For instant help, we're always a phone call away at (800) 742-3444.
---