Polycarbonate Twinwall Promotes Natural Lighting In Home Remodeling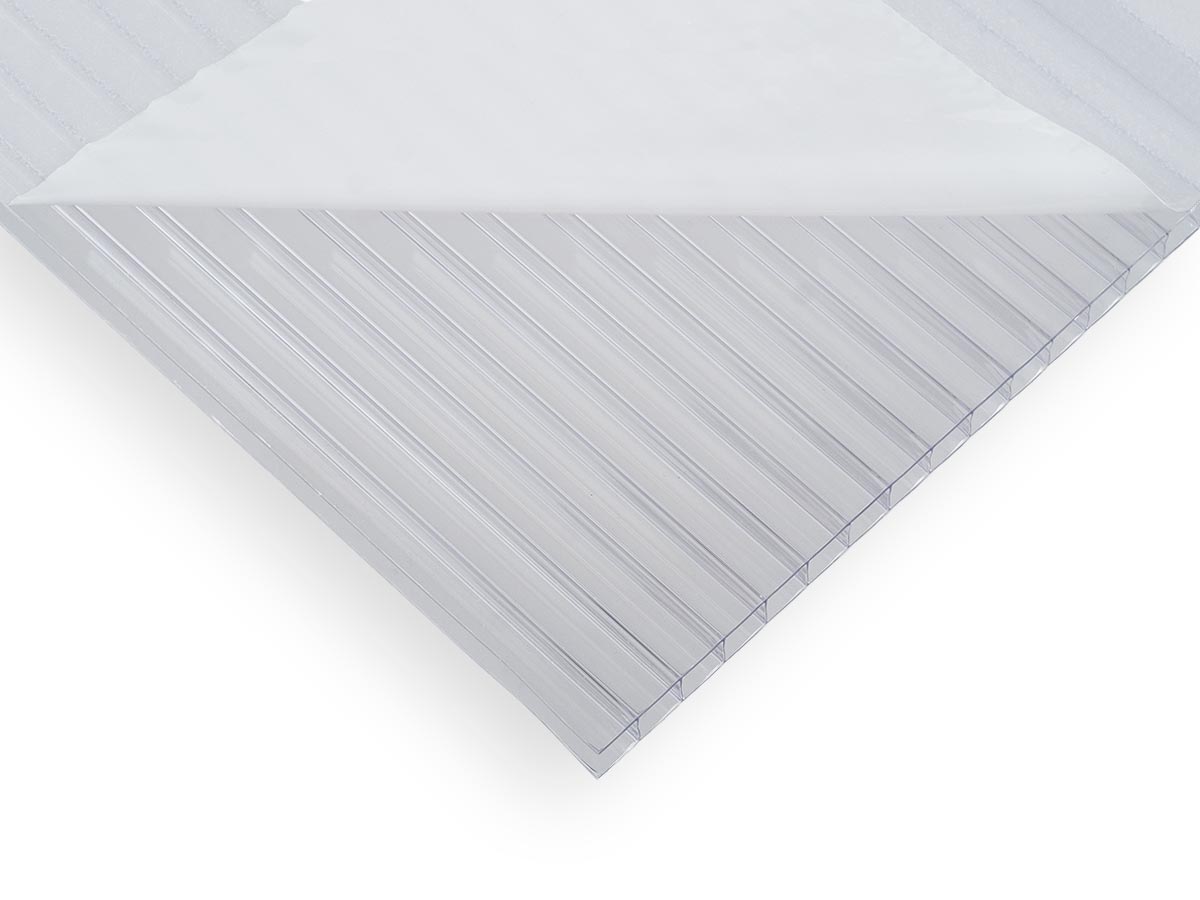 Mobile homes are a popular alternative to traditional houses because of their easy customization and cost-effectiveness. Although mobile homes provide freedom for design layouts, dark and narrow hallways remain a common problem for these types of dwellings. Polycarbonate twinwall is an excellent solution for remodeling the hallways of mobile homes to have a more light and open feel.
Doug and Ashley started the Youtube channel "DIYfferent" in 2016 to share their journey of living a minimalistic and healthy lifestyle. In one of their most notable videos, they showcased twinwall's effectiveness for replacing a missing wall in their mobile home.
The couple's idea was to build a translucent wall to allow more light to enter the hallway. They decided on clear polycarbonate twinwall for the project. "It's going to let light through it, but it's going to be a diffused light," Doug explained. "You have privacy, but you have the light and it doesn't feel like a dark paneling."
Twinwall's exceptional flexibility, impact resistance, and light transmission made the material a great match for the replacement wall and provided the couple with an innovative long-term solution.
Doug was initially skeptical about how the wall would turn out, but after completing it, he reflected on its success, commenting "It accomplishes exactly what we wanted." The couple was particularly impressed how the twinwall let light into the hallway while retaining the privacy of the bedroom.
To learn more about twinwall and how to purchase the material used in Doug and Ashley's project, call Interstate Advanced Materials today at (800) 742-3444 to talk with a material expert.
Interstate Advanced Materials is a full-line distributor of sheet, rod, tube, bar, film, profile, and accessories, tools, and care products. With 10 locations nationwide and an online sales and support team, Interstate Advanced Materials provides full sheets and pallets, simple cut-to-size service, and complex CNC manufacturing. Interstate Advanced Materials is known for its reputation of selling high-quality products, providing excellent customer service, and superior technical support. Our products and services are available using the safe, secure, and convenient purchasing system on the Interstate Advanced Materials website. For instant help, we're always a phone call away at (800) 742-3444.
---