Interstate Plastics Provides Makrolon Marine Products for Extreme Outdoor Environments
May 8, 2018, Sacramento, Calif. -- Interstate Plastics offers the highest quality of flexible polycarbonate options for the marine industry. Marine environments are harsh and demand just the right mix of clarity, durability, and flexibility. With Covestro's new Makrolon® products, you no longer need sacrifice one for another. These are the perfect choices for boat enclosures.
Makrolon® marine-grade products have a glass-like, wrinkle-free appearance. Combining clarity and durability, Makrolon® polycarbonate sheet gives a clear, unobstructed view on the water with low-distortion while remaining high-impact resistant. These products can be sewn, using commercially available, heavy-duty sewing machines, or adhesive bonded. They withstand the harshest environments, including salt and sun exposure, and will provide a stunning view for years to come.
Makrolon® VR polycarbonate is designed for high optical quality and exceptional durability. Proprietary UV technology ensures long-lasting outdoor weathering performance while shading occupants from the sun. State-of- the-art manufacturing processes provide low optical distortion for clear views and unparalleled sight lines. Makrolon® VR can be easily cut and sewn, offering a high clarity, wrinkle-free alternative to flexible vinyl. The product can also be rolled and is more sewable and cuttable compared to heavier-gauge polycarbonate options, making it ideal for applications with limited storage. It has two-sided, enhanced weatherability and resistance to yellowing.
Makrolon® Marine 5 polycarbonate is designed for high optical clarity, exceptional durability, and longevity in the most demanding of marine environments. The advanced hard coat technology of this option provides excellent abrasion resistance (increased over Makrolon® VR), enhanced clarity, chemical resistance, and long-lasting outdoor weathering performance. Makrolon® Marine 5 can be cut and sewn, making this a more versatile option versus glazing materials that require gluing. It is specifically designed for the critical applications of flexible helms, sterns, and side windows. It provides the highest weathering performance with high optics, long-term clarity, low optical distortion, and two-sided hard coat protection against abrasion, UV, and chemical attack. It's suitable for both flat and curved applications.
When asked about Makrolon® polycarbonate, one boat owner said that it "checks all the boxes for boat owners: maximum optics and low distortion. These materials have really redefined the view from the captain's chair."
Interstate Plastics is a full-line distributor of plastic sheet, rod, tube, bar, film, and profiles, as well as plastic accessories, tools and care products. With 10 locations nationwide and an online sales and support team, Interstate Plastics provides full sheets and pallets, simple cut-to-size and complex CNC manufacturing. Interstate Plastics is known for its reputation for selling high-quality products, providing excellent customer service, and superior technical support.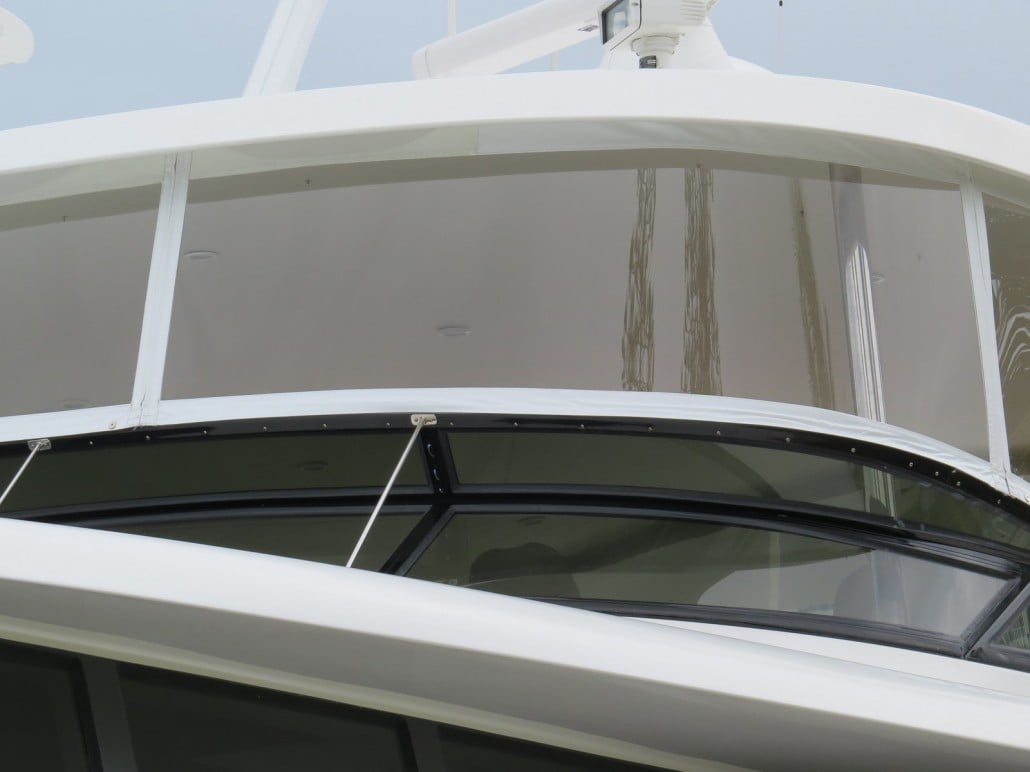 ---