PVC Outperforms Metal for Live Steam Scale Locomotives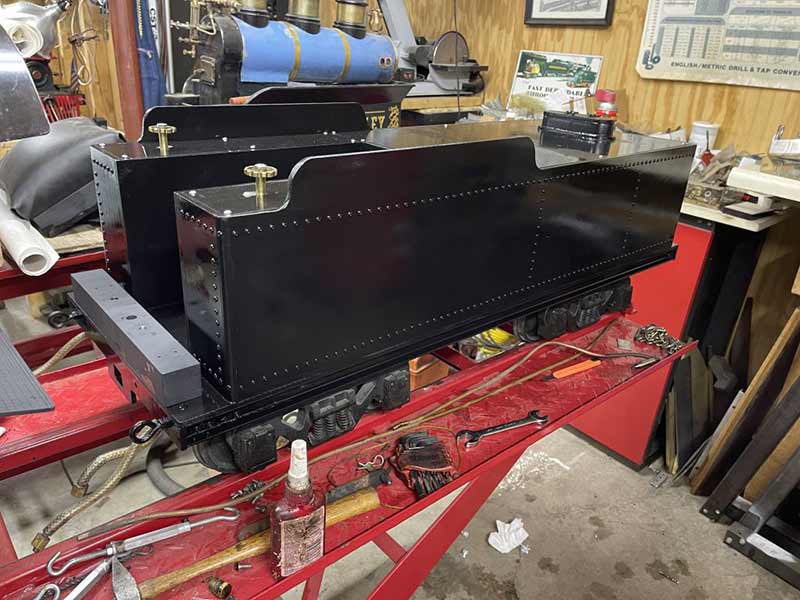 Tenders are rail vehicles hauled by live steam locomotives, or rideable scale model trains, that transport the train's required fuel. It is important to keep tenders clean because the train's constant exposure to harsh environments will cause the tenders to rust and weaken. Type 1 PVC's durability, great insulation properties, and inability to rust make it a superior alternative material to metal for building live steam locomotive tenders.
Jay Finelli's latest project highlights PVC's effectiveness for building a replacement tender. Finelli runs the website "SteamingPriest.com," which has become a prominent resource for the live steam locomotive building community.
In his latest project, Finelli used black PVC sheet to create a new tender for his 1" scale Atlantic locomotive. The original metal tender had rusted and created problems for the injector, a part which uses a fluid dynamics principle called the venturi effect to inject water into the boiler using the boiler's own pressure.
Finelli wanted to prevent similar problems from occurring in the future and needed a solution with high strength, long-life expectancy, and strong performance in a wide temperature range. PVC fit his requirements perfectly.
Finelli completed his new PVC tender just in time for the annual Waushakum Live Steamers meet the following week thanks to the material's easy machinability and Finelli's expertise.
To learn more about PVC and how to purchase the material used in Jay Finelli's project, call Interstate Advanced Materials today at (800) 742-3444 to talk with a material expert.
Interstate Advanced Materials is a full-line distributor of sheet, rod, tube, bar, film, profile, and accessories, tools, and care products. With 10 locations nationwide and an online sales and support team, Interstate Advanced Materials provides full sheets and pallets, simple cut-to-size service, and complex CNC manufacturing. Interstate Advanced Materials is known for its reputation of selling high-quality products, providing excellent customer service, and superior technical support. Our products and services are available using the safe, secure, and convenient purchasing system on the Interstate Advanced Materials website. For instant help, we're always a phone call away at (800) 742-3444.
---