Signage and Graphics Solutions Ahead of Printing United Expo 2023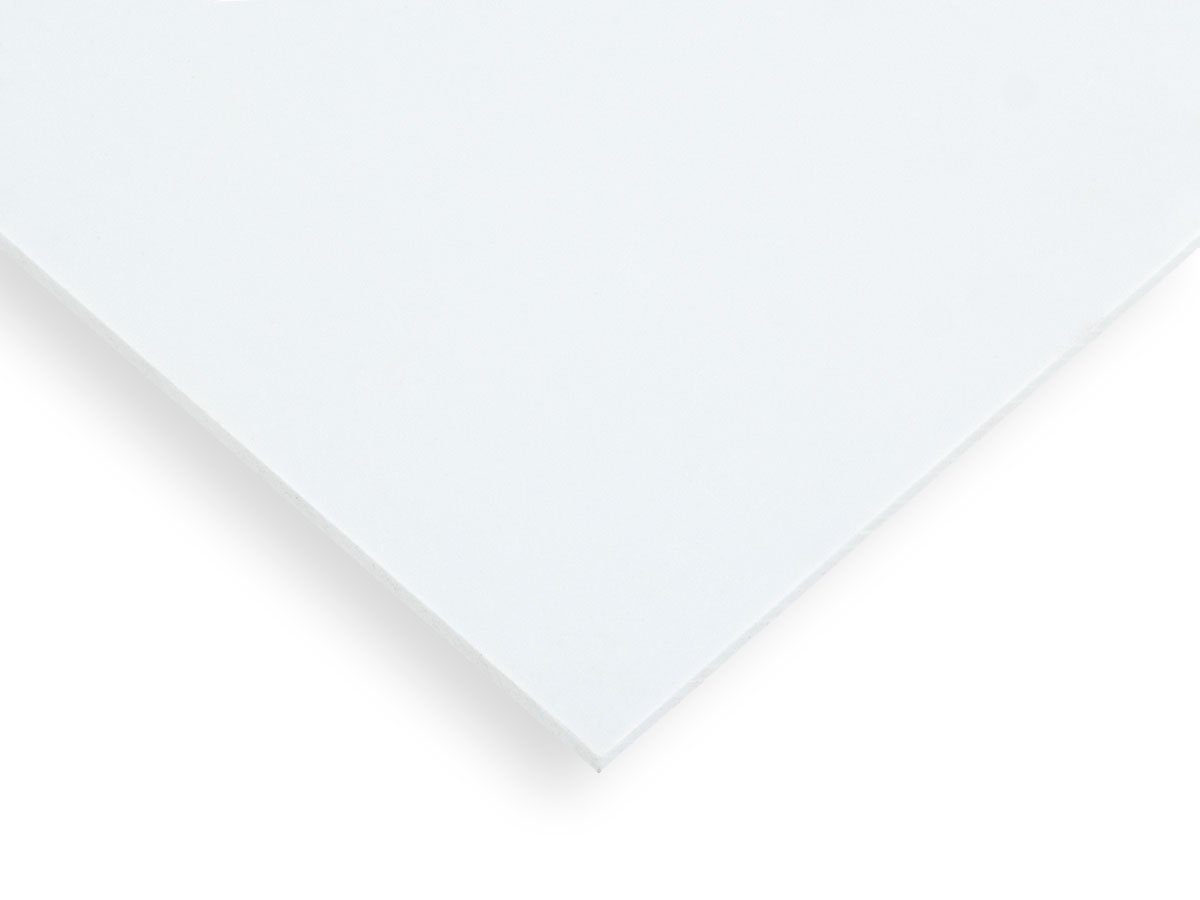 Interstate Advanced Materials presents reliable material solutions for the print and visual communications industry ahead of Printing United Expo 2023. Organized by the Printing United Alliance, the annual trade show is scheduled to take place in Atlanta, Georgia, from October 18th to October 20th. Printing United Expo serves as a comprehensive platform for printing professionals to network and showcase the newest products, technology, and innovations.
Interstate Advanced Materials offers high-performance products for the print and visual communications industry, including Renovo-HIPS™. Renovo-HIPS™ is a white post-consumer polystyrene material known for its exceptional impact resistance. It provides a more sustainable alternative for displays and signage without sacrificing the benefits of traditional high impact styrene (HIPS). The sheet is easily workable, allowing for punching, drilling, threading, sawing, shearing and machining. Renovo-HIPS™ additionally features excellent ink adhesion, simplifying the printing and painting process.
Nudo® PolyMetal™ sign panels are another popular choice in the print and visual communications sector. PolyMetal™ panels are constructed from a recycled thermoplastic core placed between two finished aluminum panels, creating a flat, durable, and moisture resistant material. The panels are Class A rated for fire resistance and are suitable for direct digital printing. PolyMetal™ is flexible and can be bent or routing as necessary, making it ideal for both interior and exterior display signage.
Interstate Advanced Materials supplies dependable materials, such as expanded PVC sheet, for a range of commercial printing, signage, and graphics applications. Expanded PVC is a durable, lightweight alternative to standard PVC that is well-suited for signage, exhibits, store displays, kiosks, screen printing, and more. The sheet's smooth matte finish facilitates easy painting or laminating. Expanded PVC is extremely versatile and available in various sizes, thicknesses, and colors to meet diverse needs. With outstanding chemical resistance and great properties across a broad temperature range, expanded PVC ensures long-lasting performance in indoor or outdoor environments.
Interstate Advanced Materials looks forward to partnering with printing and visual communications professionals in preparation for Printing United Expo to help address the industry's most pressing issues. The company maintains its dedication to helping the printing and visual communications industry, and other related experts, in developing a greater understanding of the benefits offered by plastics and composites.
Interstate Advanced Materials is a full-line distributor of sheet, rod, tube, bar, film, profile, and accessories, tools, and care products. With 10 locations nationwide and an online sales and support team, Interstate Advanced Materials provides full sheets and pallets, simple cut-to-size service, and complex CNC manufacturing. Interstate Advanced Materials is known for its reputation of selling high-quality products, providing excellent customer service, and superior technical support. Our products and services are available using the safe, secure, and convenient purchasing system on the Interstate Advanced Materials website. For instant help, we're always a phone call away at (800) 742-3444.
---