Superior Condensation Control Solutions for Greenhouses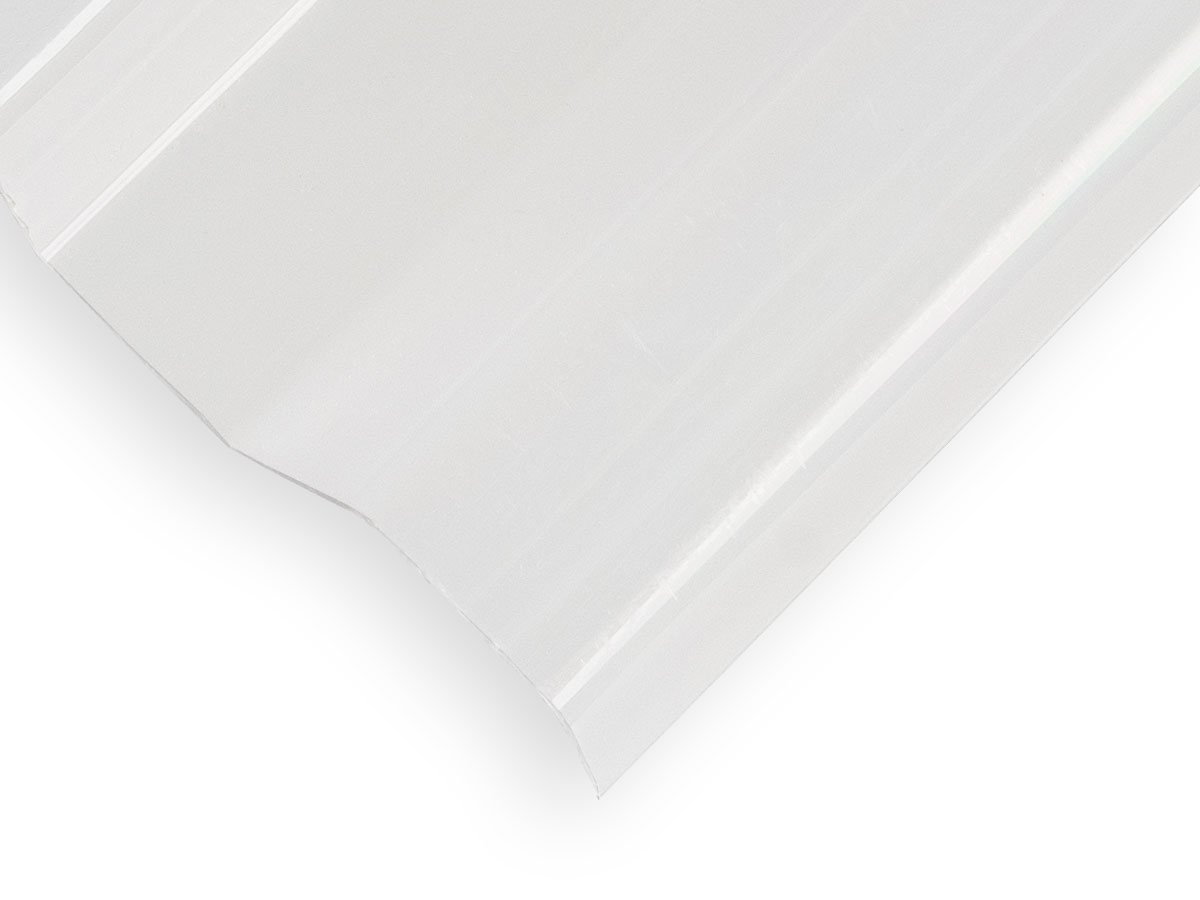 Moisture control is critical when it comes to greenhouses - too much or too little moisture can result in unwanted plant diseases and ultimately, the loss of plants and crops. To promote safer and more efficient greenhouse growth, Interstate Advanced Materials now offers DynaGlas® SolarSoft Max, a corrugated polycarbonate roofing sheet with guaranteed condensate control and the highest Daily Light Interval (DLI) of any diffused polycarbonate sheet. Dynaglas® SolarSoft Max sheets feature an anti-condensate coating that removes the threat of falling water droplets and protects the vulnerable plants below.
Shop DynaGlas® SolarSoft Max »
Dynaglas® SolarSoft Max is a corrugated polycarbonate roofing sheet that offers 90% light dispersion while maintaining up to 90% light transmission. It eliminates 100% of harmful UV radiation, only allowing beneficial sunlight through. Dynaglas® SolarSoft Max provides a 6% increase in light diffused throughout the greenhouse compared to similar polycarbonate greenhouse materials. The combination of increased light diffusion and transmission results in improved plant growth and an overall cooler work environment inside greenhouses. DynaGlas® SolarSoft Max sheets allow for efficient crop growth while minimizing the risk of plant burn from intense light.
According to manufacturer literature from Palram, at low sunlight angles (generally during sunrise and sunset), this corrugated polycarbonate transmits almost 50% more light than 4mm greenhouse glass. Glass reflects more and more light as the sun sets, while corrugated polycarbonate sheets refract that sunlight to allow more light in during the same hours to better facilitate plant growth. Lighter, more impact resistant, and with nearly the same light transmission rates during peak daylight hours, DynaGlas® SolarSoft Max sheets are preferred over glass for greenhouse installations.
DynaGlas® SolarSoft Max is recommended for use in greenhouse environments to promote safer and more efficient plant growth. However, it may also be used in areas where sunlight and moisture control are essential.
Save up to 30% on DynaGlas® SolarSoft Max and many more materials with an Interstate Advanced Materials membership and learn more about its benefits for plant growth by giving the material experts at Interstate Advanced Materials a call at (800) 742-3444.
Interstate Advanced Materials is a full-line distributor of sheet, rod, tube, bar, film, profile, and accessories, tools, and care products. With 10 locations nationwide and an online sales and support team, Interstate Advanced Materials provides full sheets and pallets, simple cut-to-size service, and complex CNC manufacturing. Interstate Advanced Materials is known for its reputation of selling high-quality products, providing excellent customer service, and superior technical support. Our products and services are available using the safe, secure, and convenient purchasing system on the Interstate Advanced Materials website. For instant help, we're always a phone call away at (800) 742-3444.
---