Reducing our footprint means increasing our operational efficiency and making our offices and warehouses as sustainable as possible.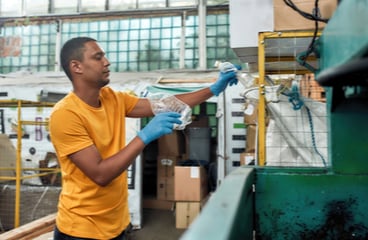 Reduce Waste & Strive for None
Our ambitious goal of zero waste to landfill by June 2026 starts with company policy that mandates the sorting and recycling of all material scraps within our warehouses. Interstate Plastics has implemented recycling and composting programs to help prevent single-use plastic in our facilities. We give our employees the ability to recycle and compost all their waste. As a company, we are also striving to reduce our paper usage to a minimum and hope to move to a paperless system.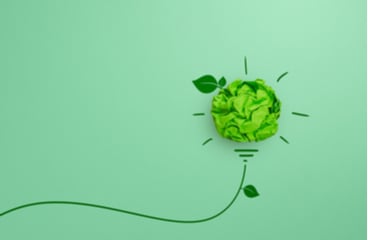 Reduce Water & Energy Usage
We have begun replacing our fleet of shipping trucks and company vehicles with electric and highly efficient vehicles. Our operating procedures limit when and how long lights, HVAC, and equipment can be left on. Interstate Plastics continually audits all operations involving water and energy usage to see where less can be used. We have installed water-saving toilets in our facilities and restrict the use of any sprinkler systems on our properties.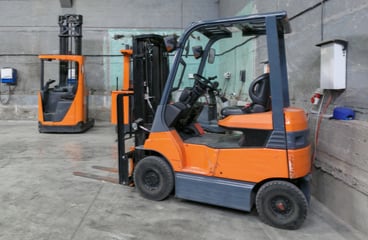 Energy-Efficient Equipment & Eco-Friendly Disposal
We have started investing in energy-efficient fixtures, office supplies, and capital equipment for all of our branches. We're committed to purchasing zero-emission equipment, making sustainable changes to our properties, and disposing of old equipment or electronics in an eco-friendly manner. These considerations extend to the locations we choose to operate in and even include conducting environmental reviews when choosing new operations facilities.