UHMW Improves Conveyor System Efficiency in Material Handling, Automotive Industries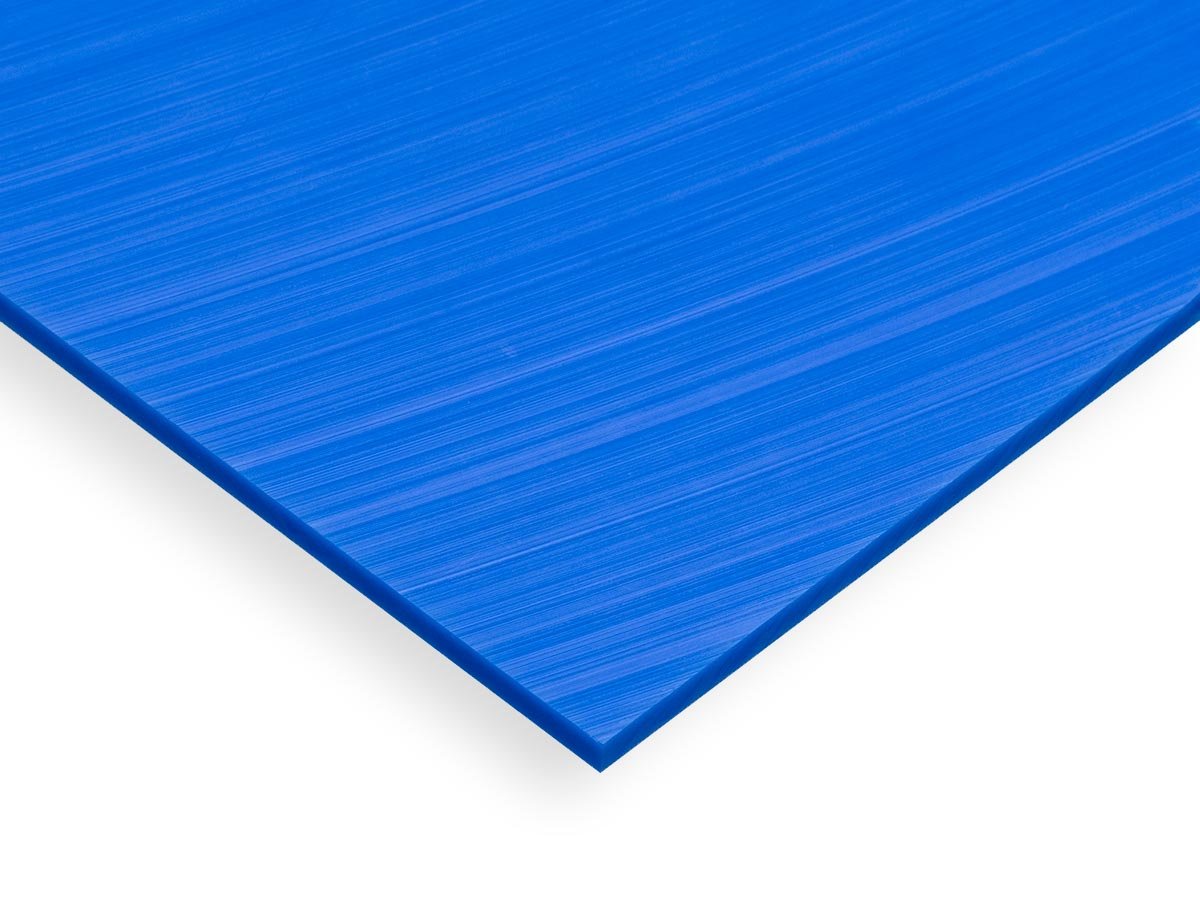 Conveyor systems require linings, chutes, hoppers, and other components that enable smooth and efficient movement of materials or products through facilities. Parts made from materials such as colored UHMW enhance conveyor systems by keeping material flow unimpeded and providing distinct coloration that helps differentiate areas and identify failing parts. Interstate Advanced Materials offers UHMW in three distinct colors to improve conveyor system efficiency.
UHMW-PE is a high-performance plastic with exceptional resistance to wear, abrasion, impacts, and chemicals. It is highly durable, easy to machine with standard woodworking tools, and cost-effective compared to similar materials. UHMW is lightweight self-lubricating material and a great alternative to metal components in applications where external lubrication is difficult or costly. Its low friction and self-lubricating properties allow it to reduce heat buildup during sliding compared to metal components and ensure smooth material flow through conveyor systems. Though natural UHMW is FDA approved, some colors of UHMW are not FDA compliant.
Colored UHMW excels in applications where excellent wear properties are necessary and sees use in conveyor systems for a diverse set of industries, including the material handling and automotive industries. Guide rails, conveyors, chutes, hoppers, and other conveyor components made from colored UHMW leave easily recognizable colored material shavings and particles as they are worn down over time, which may help diagnose failing parts and reduce overall downtime.
Interstate Advanced Materials offers UHMW sheet in several colors, including natural, green, yellow, and blue. Save 30%+ on colored UHMW sheets and other materials with an Interstate Advanced Materials membership. To learn more about the benefits of colored UHMW and how it can help improve conveyor system efficiency, call a material specialist at (800) 742-3444.
Interstate Advanced Materials is a full-line distributor of sheet, rod, tube, bar, film, profile, and accessories, tools, and care products. With 10 locations nationwide and an online sales and support team, Interstate Advanced Materials provides full sheets and pallets, simple cut-to-size service, and complex CNC manufacturing. Interstate Advanced Materials is known for its reputation of selling high-quality products, providing excellent customer service, and superior technical support. Our products and services are available using the safe, secure, and convenient purchasing system on the Interstate Advanced Materials website. For instant help, we're always a phone call away at (800) 742-3444.
---