About Interstate Plastics
Call us at (916) 679-5146 or email

[email protected]


We have plastic specialists ready to help you!
---
Interstate Plastics is a full-line distributor of plastic sheet, rod, tube, bar, film, profile, and plastic accessories, tools, and care products. With 10 locations nationwide and an online sales and support team, Interstate Plastics provides full sheets and pallets, simple cut-to-size service, and complex CNC manufacturing. Interstate Plastics is known for its reputation of selling high-quality products, providing excellent customer service, and superior technical support. Our products and services are available using the safe, secure, and convenient purchasing system on the Interstate Plastics website. For instant help, we're always a phone call away at (916) 679-5146.
Interstate Plastics proudly serves many diverse industries including semiconductor, medical, aerospace, food processing, POP display, government, and automotive to name a few; and would be pleased to serve you. This is the very foundation of Interstate Plastics and has been for almost thirty five years.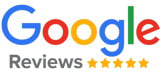 ---
Offices & Warehouses
With locations nationwide, we are eager to serve you, showcase our products, and provide your solutions in plastics.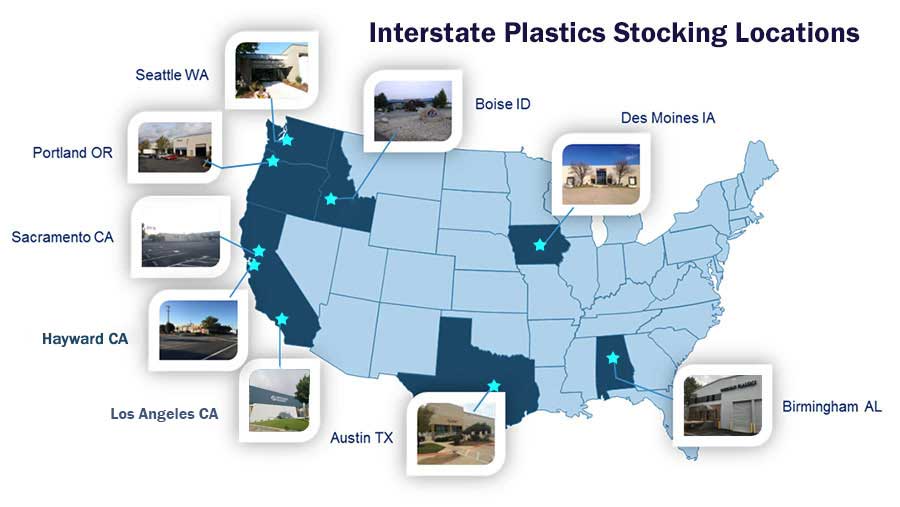 Sacramento, CA
330 Commerce Circle
Sacramento, CA 95815
(916) 422-3110
(916) 422-1608 Fax
Austin, TX
3714 Bluestein Dr. Suite 790
Austin, TX 78721-3652
(512) 386-7422
(512) 386-7433 Fax
1-800-957-5278
Boise, ID
2201 South Centurion Place
Boise, ID 83709
(208) 322-4400
(208) 322-4401 Fax
1-800-531-1331
Hayward, CA
30984 Santana St
Hayward, CA 94544
(510) 483-4341
(510) 483-4350 Fax
1-800-466-4341
Seattle, WA
22435 68th Ave. South
Kent, WA 98032
(253) 395-4885
(253) 395-0535 Fax
1-800-742-3444
Quality Assurance
Birmingham, AL
288 Snow Drive
Birmingham, AL 35209
(205) 620-9500
(205) 620-9900 Fax
1-800-742-3444
Des Moines, IA
4355 112th Street
Urbandale, IA 50322
(515) 276-5145
(515) 276-6250 Fax
1-800-742-3444
Los Angeles, CA
15619 Blackburn Ave.
Norwalk, CA 90650
(562) 803-5599
(562) 803-6968 Fax
1-800-742-3444
Portland, OR
Plastic Machining
13145 NE Airport Way. Bldg. 14
Portland, OR 97230
(503) 251-0835
(503) 251-1029 Fax
1-877-762-5449
Internet Sales
330 Commerce Circle
Sacramento, CA 95815
(916) 679-5146
---