New Signage Solutions with Bubble-X™ Premium Corrugated Polypropylene
Interstate Plastics now offers Bubble-X™, a premium eco-friendly fluted polypropylene signage solution.
Corrugated polypropylene, also called fluted polypropylene, is commonly seen in signage applications including outdoor advertising, billboards, and screen printing, as well as in industrial and agricultural packaging, construction, and shelters. Fluted polypropylene is more robust than corrugated fiberboard and lighter than non-fluted plastics. It's waterproof, weather resistant, and stain resistant, performing well under in harsh weather conditions and when exposed to hard water or harsh chemicals.
Bubble-X™ by Primex is a high-quality co-extruded polypropylene that is quickly becoming a popular alternative to both expanded PVC and regular fluted polypropylene. This 100% recyclable, non-toxic, hypoallergenic, and eco-friendly air bubble corrugated sheet has a matte finish similar to expanded PVC but offers some of the highest resistance to challenging outdoor environments of any signage material. It also remains easy to work with when screen printing, digital printing, die cutting, scoring, folding, gluing, stapling, grommeting, drilling, laser cutting, and sonic welding.
Bubble-X™ is a green choice for those looking for a signage material that can be recycled into a normal waste stream. It's also an excellent choice for outdoor signage, enduring conditions too harsh for standard grades of fluted polypropylene. Contact Interstate Plastics today to find the right signage material for your application.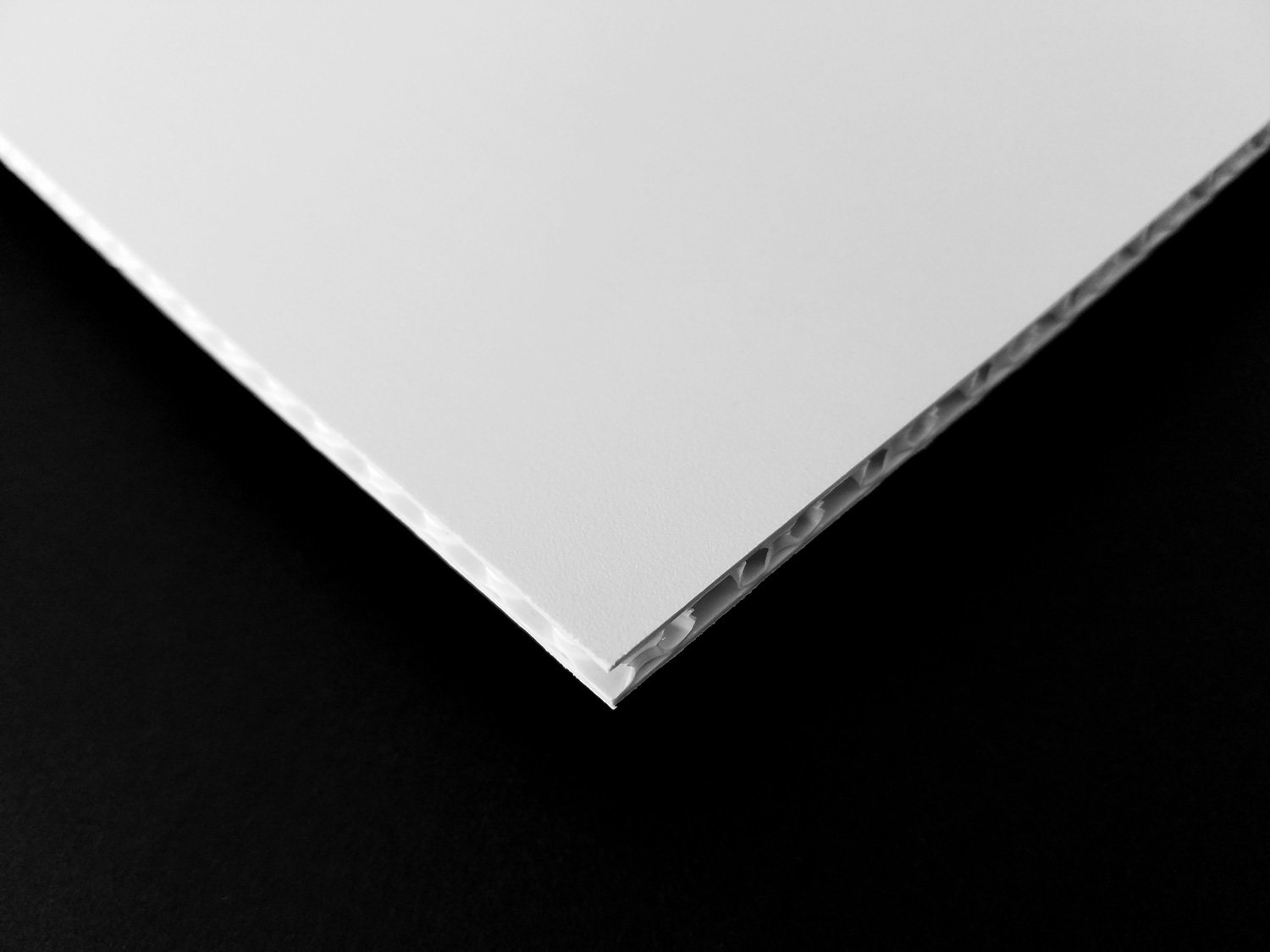 ---