Interstate Plastics Provides Long-Term Outdoor Signage Solutions with HDPE ColorCore©
HDPE ColorCore© is Interstate Plastics strongest signage material and withstands any outdoor conditions or areas exposed to harsh chemicals or moisture. Durable ColorCore© comes with an inner-core color that makes up approximately 80% of the sheet and a cap color making up 20% of the sheet, 10% in front and back respectively.
ColorCore© is a FDA approved homogeneous sheet, made with a unique state-of-the-art continuous process, manufactured to the highest standards in the industry. When engraved by laser or standard woodworking tools, the inner core color is revealed. No further printing or lamination is required, allowing markers and spray paint to be easily removed and making ColorCore© popular for high traffic outdoor areas such as playgrounds, pools, warning signs, and corporate signage. Other common uses include architectural applications, carnival games, children's furniture, marine applications, museums, picnic tables, point-of-purchase displays, and wayfinding signage.
Easy to engrave and machine ColorCore© is made with high-impact-resistant polymer to handle more abuse than conventional sign materials. It will not warp, rot, or delaminate even in extremely high moisture environments.
ColorCore© HDPE can be used in conjunction with our Onsrud CNC Sign Kit, a highly recommended signage kit containing high-quality tools needed to maximize efficiency in your shop for expert sign making. Eight drill and router bits are included, each designed to get the most out of your CNC machines. They can also be used with wood, aluminum, and other plastic composites.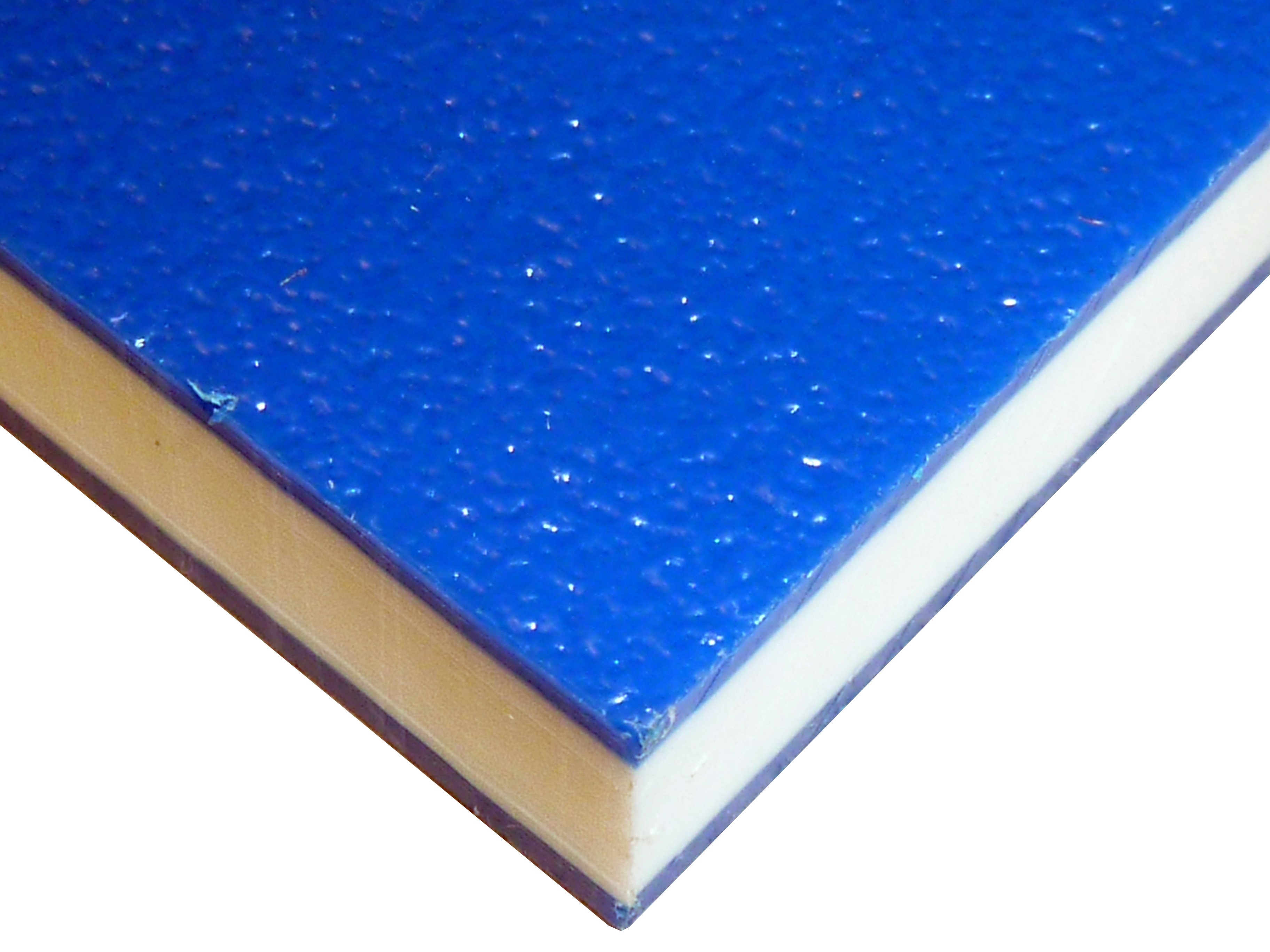 Interstate Plastics is a full-line distributor of plastic sheet, rod, tube, bar, film, and profiles, as well as plastic accessories, tools and care products. With 10 locations nationwide and an online sales and support team, Interstate Plastics provides full sheets and pallets, simple cut-to-size and complex CNC manufacturing. Interstate Plastics is known for its reputation of selling high-quality products, providing excellent customer service, and superior technical support. All of our products and services are available using the safe, secure and convenient purchasing system on the Interstate Plastics website. For instant help, we're always just a phone call away at (888) 768-5759.
---