Twinwall in Real Life: An Engineer's Go-To
Caroline is retired Civil Engineer Technician, but the engineer in her never stops creating and designing. Caroline recently contacted Interstate Plastics with an idea to take her love of gardening, and gardening projects, to new heights. (Literally!)
Caroline decided that a small garage addition could act as the perfect winter greenhouse. Having experience as a Civil Engineer Technician, she had seen the use of polycarbonate twinwall in harsh outdoor environments, due to both exceptional strength and insulation properties.
A challenge facing the project was finding a supplier who could meet her needs without breaking the bank.
"After a bit of product research, I happened on your website," Caroline told us in a recent interview. "Because we live in a zone 4 climate, I wanted a place in winter [to store] my plants, other than the house."
Interstate Plastics went over the project with Caroline, and with the help of one of our many plastics experts, they were able to quickly and accurately find all the screws, channels and caps needed to fit and affix the twinwall sheets themselves.
One of the most important considerations and challenges in Caroline's greenhouse project, protection and temperature regulation, ended up being one of the easiest to overcome.
Caroline added, "We loved the ease of ordering, not to mention the quality of the products! ... I like what I like! The panels are strong and were easy to install."
Quick, accurate solutions with quality products and service made finishing this project a slam dunk. Interstate Plastics looks forward to providing solutions for Caroline on future projects she has in the works.
Learn more about polycarbonate twinwall, and give Interstate Plastics a call today at (888) 768-5759 to see how we can provide your solutions in plastics!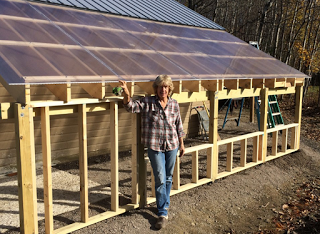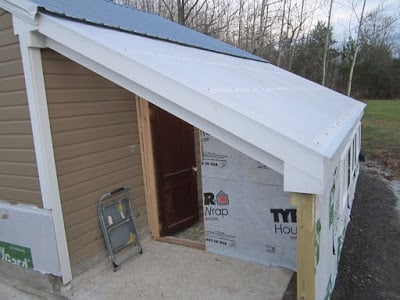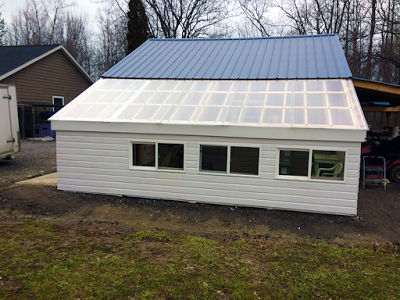 ---