Interstate Plastics Bay Area Operations Expand to New Location with Greater Capacity for Serving Customers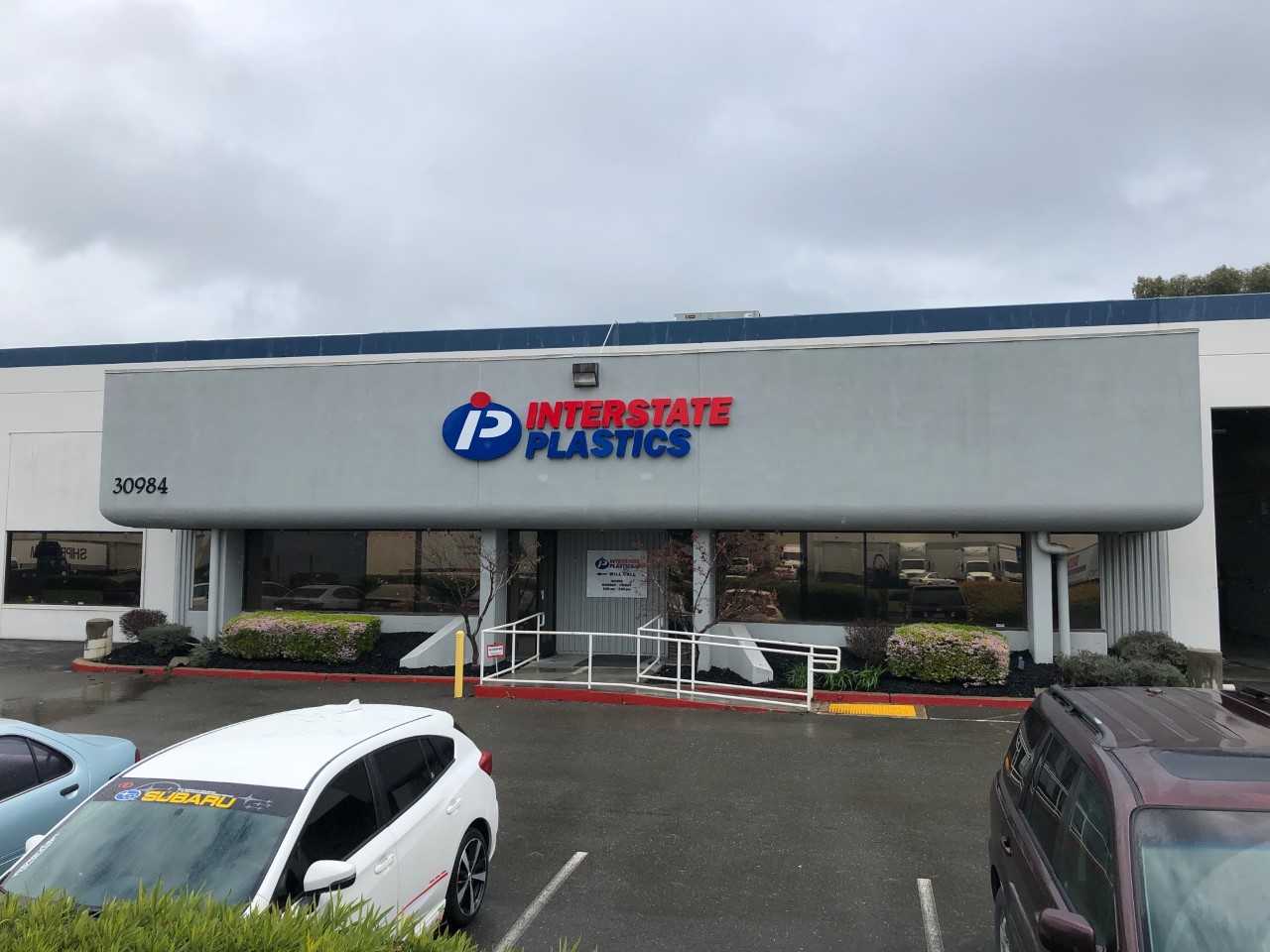 Interstate Plastics, a U.S.-based full-service distributor of plastic and composite materials, tools, and care products, is excited to announce that it has expanded its Bay Area, California operations by relocating to 30984 Santana St. Hayward, CA 94544. The relocation from San Leandro to Hayward occurred on March 18th, 2019.
The move is the second for the Bay Area location since initially opening in Oakland in 1985. Interstate Plastics expanded into a larger San Leandro facility in 1991, and with steady growth over three decades, has now relocated to its largest location yet. The Hayward facility enhances product delivery and customization: at nearly double the size of the previous location, Interstate Plastics Hayward now stocks far more plastic sheet, rod, tube, bar stock, profiles, and accessory inventory, as well as additional material processing equipment to further expedite customer service and cut-to-size orders.
The Hayward location offers easier access to Interstates 880, 680, and 580 for faster delivery service to San Jose, Oakland, Berkeley, and the counties of Contra Costa, Alameda, and Santa Clara, as well as highways CA-92 and CA-84 for fast delivery to the Peninsula and the counties of San Mateo and San Francisco.
For more information, contact the new Interstate Plastics Hayward location at (510) 483-4341 or toll-free at (800) 466-4341. Visit the larger retail area at 30984 Santana St. Hayward, CA 94544.
Interstate Plastics is a full-line distributor of plastic sheet, rod, tube, bar, film, and profiles, as well as plastic accessories, tools, and care products. With 10 locations nationwide and an online sales and support team, Interstate Plastics provides full sheets and pallets, simple cut-to-size, and complex CNC manufacturing. Interstate Plastics is known for its reputation of selling high-quality products, providing excellent customer service, and superior technical support. All of our products and services are available using the safe, secure and convenient purchasing system on the Interstate Plastics website. For instant help, we're always just a phone call away at (888) 768-5759.
---