Renovo-MPC™ Polycarbonate Minimizes Wind Chill in Recreational Vehicles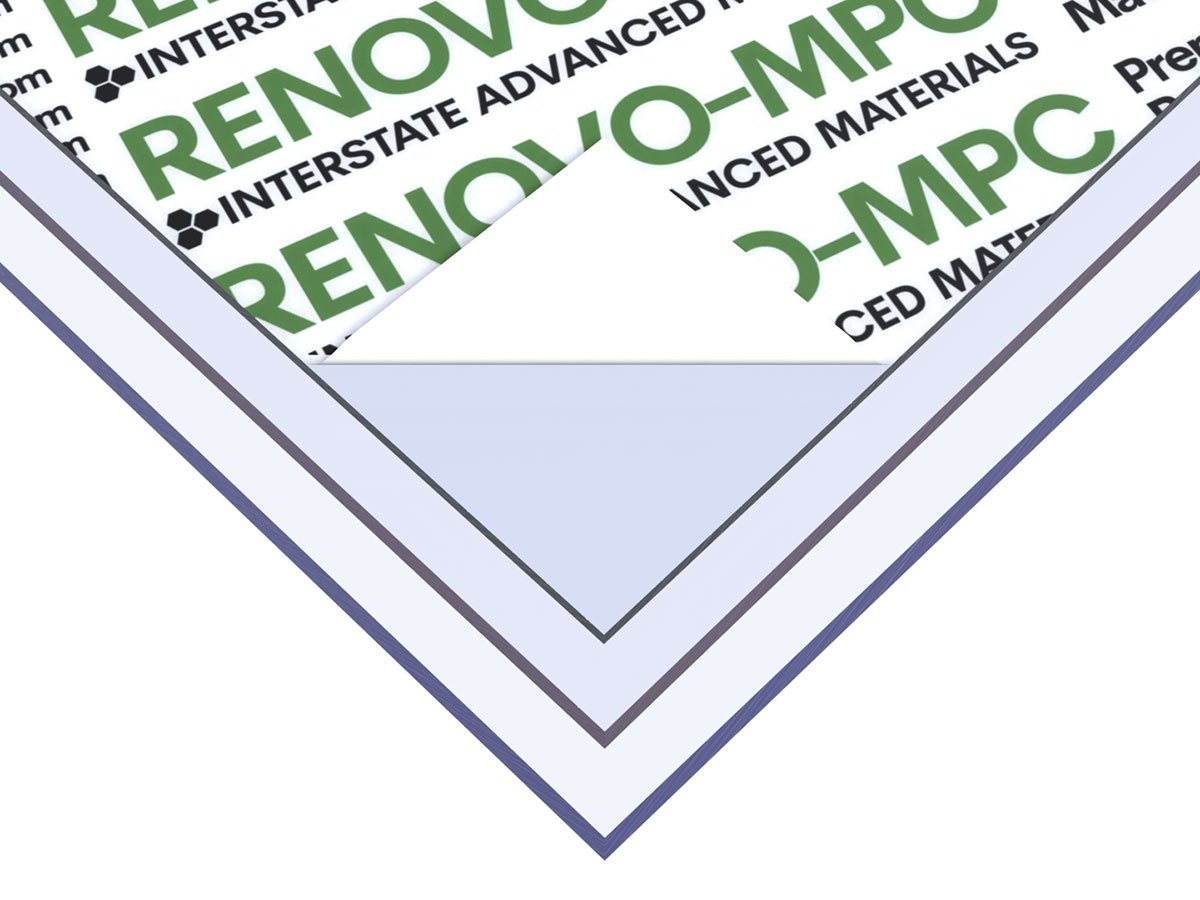 UTVs are outdoor vehicles that explore harsh terrain environments where road vehicles cannot. UTVs provide great off-road performance, but the absence of windows and doors leave the driver susceptible to flying debris and high winds. Virtually unbreakable Renovo-MPC™ post-consumer polycarbonate is the perfect material for eliminating wind chill and protecting drivers in UTVs and other outdoor vehicles.
Steve Meade is a car audio enthusiast who has garnered a large social media and YouTube following by showcasing the creativity and individuality of his custom projects. Steve created a polycarbonate windshield for his Polaris Ranger 100 UTV for his latest endeavor.
Steve needed a solution that would eliminate wind chill while driving, and also provide a protected, clear view of the road. Interstate Advanced Materials helped Steve decide on a 1/4-inch Renovo-MPC™ polycarbonate sheet for his Polaris's windshield. Renovo-MPC™'s high impact resistance, low haze, and exceptional weatherability was a perfect match for his project.
Steve was able to quickly create the windshield using his CNC router due to Renovo-MPC™'s easy machinability. He was impressed by how well the windshield worked, commenting, "normally my face would be freezing off my skull right now, this worked out perfect."
High quality material solutions from the experts at Interstate Advanced Materials combined with Steve's expertise made the project a success. Interstate Advanced Materials looks forward to continuing to be the preferred supplier of Steve Meade Designs.
To learn more about Renovo-MPC™ polycarbonate and purchase the sheet used in Steve's project, call Interstate Advanced Materials today at (800) 742-3444.
Interstate Advanced Materials is a full-line distributor of sheet, rod, tube, bar, film, profile, and accessories, tools, and care products. With 10 locations nationwide and an online sales and support team, Interstate Advanced Materials provides full sheets and pallets, simple cut-to-size service, and complex CNC manufacturing. Interstate Advanced Materials is known for its reputation of selling high-quality products, providing excellent customer service, and superior technical support. Our products and services are available using the safe, secure, and convenient purchasing system on the Interstate Advanced Materials website. For instant help, we're always a phone call away at (800) 742-3444.
---