Weathering the Storm with Polycarbonate Storm Panels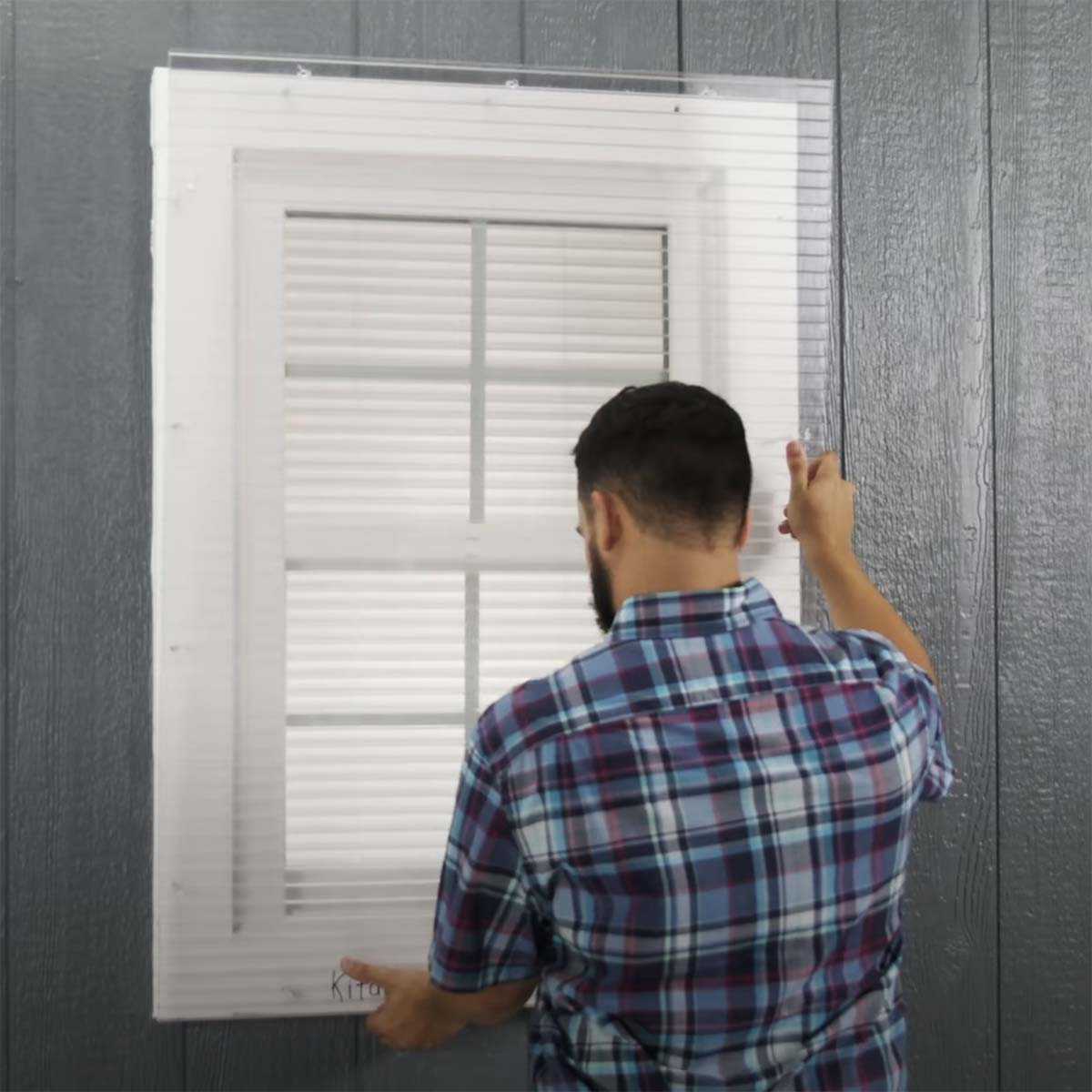 Brian McClure, a veteran meteorologist with Bay News 9 in Tampa Bay, Florida, is more familiar than most with the weather and the catastrophic damage hurricanes can cause. Residents of Tampa Bay trust him to help them prepare for the turbulent nature of hurricane season through his nightly forecast explanations. So when Brian highlighted polycarbonate twinwall as an easy-to-install alternative to wood for storm panels, people took notice.
In his video in showcasing the advantages of polycarbonate storm panels, McClure noted that their light weight, excellent impact strength, and inability to rot made them a much more attractive and durable option compared to plywood. Polycarbonate storm panels meet Florida's rigid building code requirements and have passed the Miami Dade County hurricane test.
Brian McClure assured viewers that polycarbonate storm panels may be self-installed and mounted or removed quickly and efficiently once the Panelmates used to anchor the storm panels have been installed. His last piece of advice to make mounting panels before a storm as painless as possible was to label each storm panel. This helps make it clear where each panel was originally installed and can avoid time-wasting mix-ups.
For an easy hurricane panel self-installation process, Interstate Plastics recommends the RDC Storm Panel Full Installation Kit, an all-in-one solution containing everything showcased by Brian McClure to help install polycarbonate storm panels. To learn more about storm panels or the installation kit, call a material expert at (916) 679-5146.

Interstate Plastics is a full-line distributor of plastic sheet, rod, tube, bar, film, profile, and plastic accessories, tools, and care products. With 10 locations nationwide and an online sales and support team, Interstate Plastics provides full sheets and pallets, simple cut-to-size service, and complex CNC manufacturing. Interstate Plastics is known for its reputation of selling high-quality products, providing excellent customer service, and superior technical support. Our products and services are available using the safe, secure, and convenient purchasing system on the Interstate Plastics website. For instant help, we're always a phone call away at (916) 679-5146.
---