Enhancing Automotive Performance and Aesthetics with ABS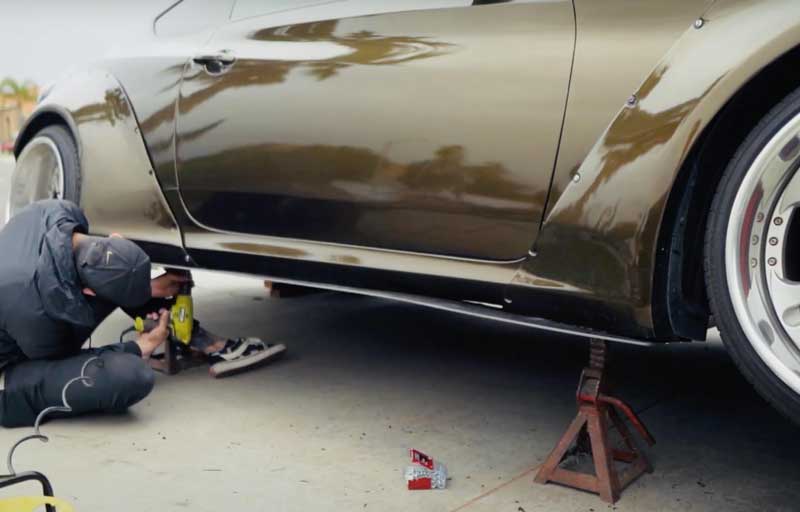 Automotive enthusiasts invest in side splitters to improve the speed and traction of their cars. Side splitters, also known as side skirts, are modifications made to the body of a car that "split" the air and prevent air pressure from building up in the front and under the bottom of the vehicle.
Most side splitters are expensive to purchase and take considerable time to get installed. Car enthusiast Tyler Cordura sought an alternative to commercial side splitters that could provide the same benefits at a lower cost. His solution? Build his own side splitters from scratch.
For his project, Tyler selected a 3/16" sheet of ABS plastic as the material for his side splitters. Tough, rigid, and resistant to both chemicals and heat, Tyler knew that ABS would not break easily and was cost-effective for his build.
After cutting the ABS and attaching the side splitters to his car, it was evident that the final product exceeded Tyler's expectations. He noted that "They do not wiggle when you drive around or anything, they don't make any vibration noises, they stay put, they're really good."
Tyler planned on skinning the side splitters with carbon fiber to match the aesthetic of his car in a future video. To prepare for an easier wrapping process, he suggested rounding off the edges of the finished splitters with a sander as the cutting process left some sharp and uneven surfaces.
ABS was a perfect fit for Tyler's side splitter project - its great strength, easy machinability, and high abrasion resistance combined with Tyler's out-of-the-box thinking to produce side splitters that measure up to their commercial counterparts.
To learn more about ABS and purchase the material used in Tyler's project, call Interstate Advanced Materials at (800) 742-3444 to speak with a material expert.
Interstate Advanced Materials is a full-line distributor of sheet, rod, tube, bar, film, profile, and accessories, tools, and care products. With 10 locations nationwide and an online sales and support team, Interstate Advanced Materials provides full sheets and pallets, simple cut-to-size service, and complex CNC manufacturing. Interstate Advanced Materials is known for its reputation of selling high-quality products, providing excellent customer service, and superior technical support. Our products and services are available using the safe, secure, and convenient purchasing system on the Interstate Advanced Materials website. For instant help, we're always a phone call away at (800) 742-3444.
---