Construction Industry Material Solutions for Build Expo 2023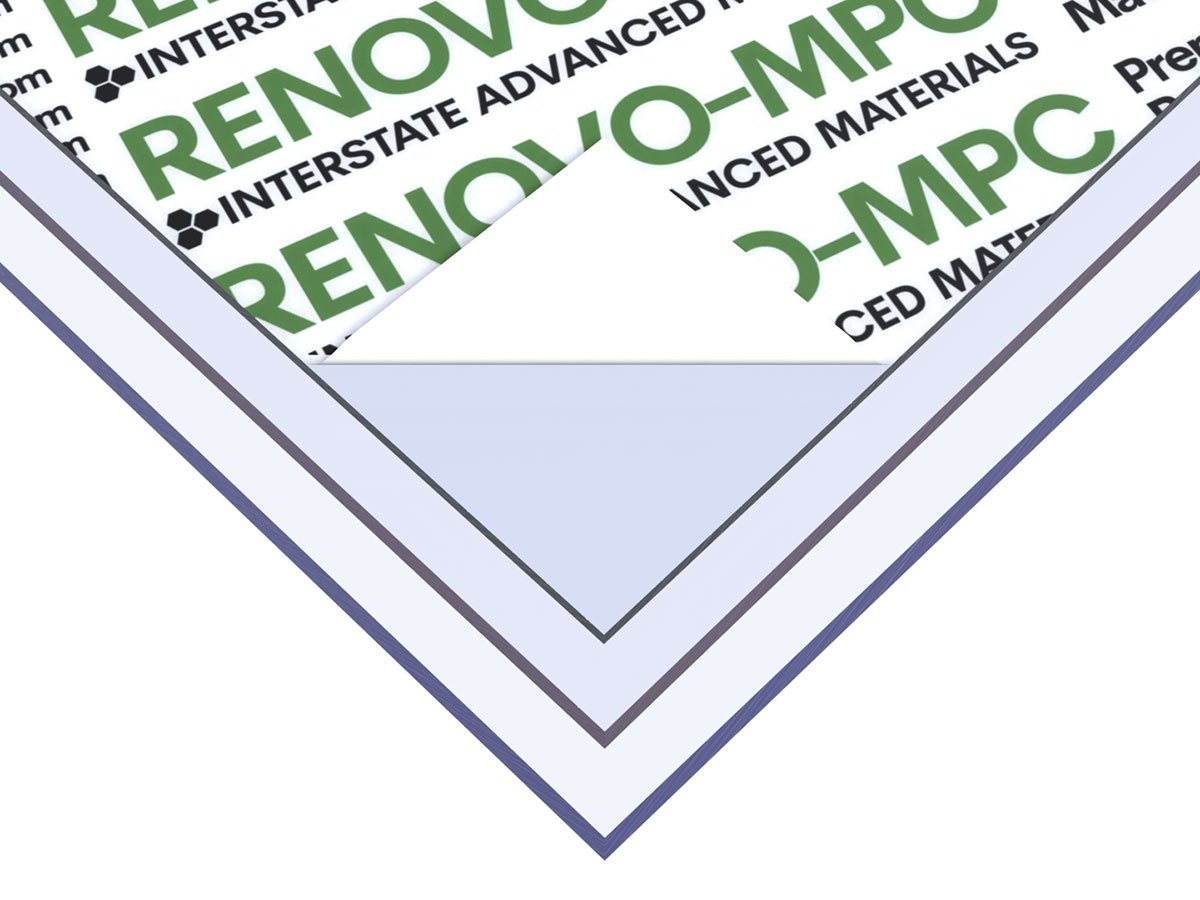 Interstate Advanced Materials features material solutions for the building and construction industries ahead of Build Expo in Atlanta from August 30th to August 31st. As the largest host of regional building and construction trade shows in the nation, Build Expo brings together professionals, products, and educational sessions for multiple shows throughout the U.S.
Interstate Advanced Materials supplies the building and construction industries with material alternatives like Renovo-MPC™. Renovo-MPC™ is a clear post-consumer polycarbonate sheet that provides sustainability without compromising on the qualities regular polycarbonate is known for. Like clear polycarbonate, Renovo-MPC™ provides a lightweight and virtually unbreakable alternative to glass for glazing, signage, and other applications. It sees use in windows and skylights due to its ability to withstand powerful impacts while maintaining exceptional optical clarity. Interstate Advanced Materials offers Renovo-MPC™ alongside standard polycarbonate as a sustainable material alternative. Renovo-MPC™ may be used toward LEED Materials and Resource credits in some applications.
Type 1 PVC sheet from Interstate Advanced Materials is a reliable material solution used by the building and construction industries. PVC's remarkable durability, great insulation properties, and overall longevity make it a regular choice for siding, interior wall cladding, and window profiles. Impervious to rot and highly resistant to corrosion and chemicals, Type 1 PVC is a low maintenance replacement for wooden soffits and fascias.
Interstate Advanced Materials continues to offer alternatives to traditional building materials with TimberLine™ HDPE. TimberLine™ HDPE is an impact resistant material that delivers a high-end embossed woodgrain look without the weaknesses of wood. Unlike wood, TimberLine™ will not delaminate, chip, rot, swell, or absorb moisture. Weather resistant and UV-stable TimberLine™ is a superior replacement for wood in outdoor cabinetry, furniture, and playgrounds.
Interstate Advanced Materials looks forward to partnering with building and construction professionals ahead of the Build Expo to help find solutions for the industry's current challenges. The company remains committed to helping builders and other related specialists learn more about the benefits of plastics and composites.
Interstate Advanced Materials is a full-line distributor of sheet, rod, tube, bar, film, profile, and accessories, tools, and care products. With 10 locations nationwide and an online sales and support team, Interstate Advanced Materials provides full sheets and pallets, simple cut-to-size service, and complex CNC manufacturing. Interstate Advanced Materials is known for its reputation of selling high-quality products, providing excellent customer service, and superior technical support. Our products and services are available using the safe, secure, and convenient purchasing system on the Interstate Advanced Materials website. For instant help, we're always a phone call away at (800) 742-3444.
---